Oceanic underwater sculptures by Jason deCaires Taylor
Reading Time:
1
minute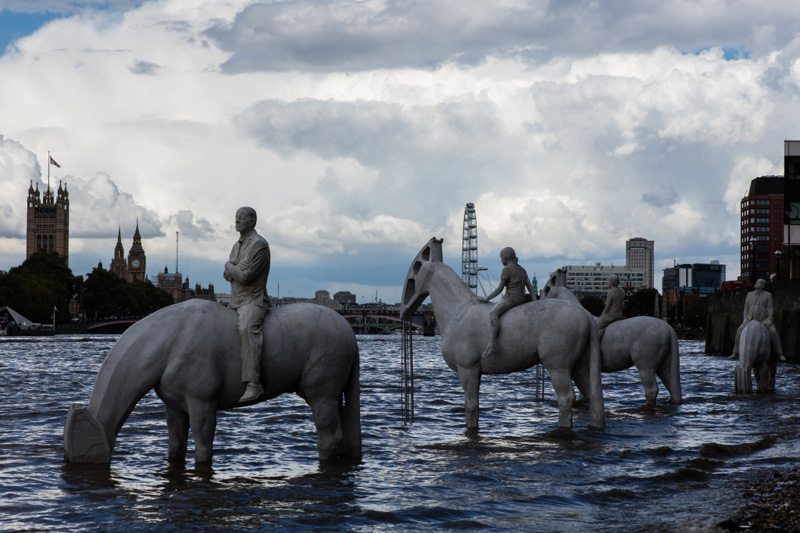 The British artist Jason deCaires Taylor grew up in Europe and Asia, where he spent much of his early childhood exploring the coral reefs of Malaysia.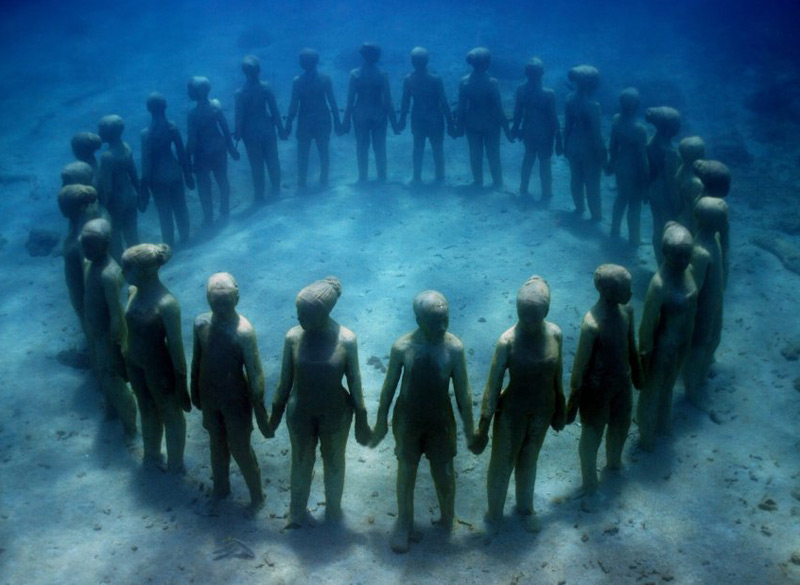 In 2006, Jason deCaires Taylor founded and created the world's first underwater sculpture park, off the west coast of Grenada in the West Indies. Following on in 2009 he co-founded MUSA (Museo Subacuático de Arte), a monumental museum with a collection of over 500 of his sculptural works, submerged off the coast of Cancun, Mexico.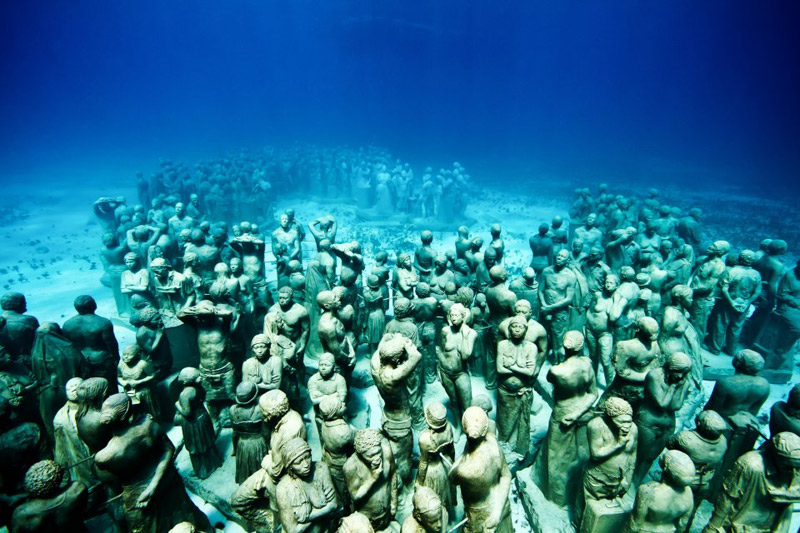 Jason deCaires Taylor's art is a paradox of creation, constructed to be assimilated by the ocean and transformed from inert objects into living breathing coral reefs, portraying human intervention as both positive and life-encouraging.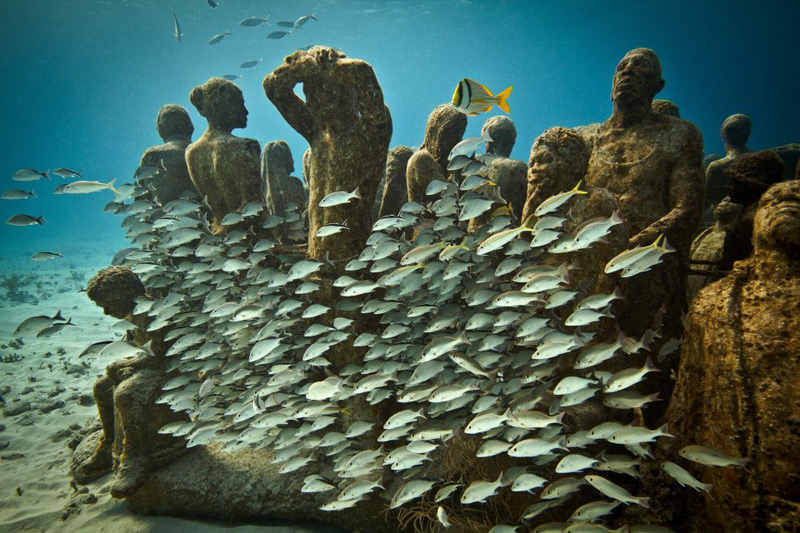 His pioneering public art projects are not only examples of successful marine conservation, but works of art that seek to encourage environmental awareness, instigate social change and lead us to appreciate the breathtaking natural beauty of the underwater world.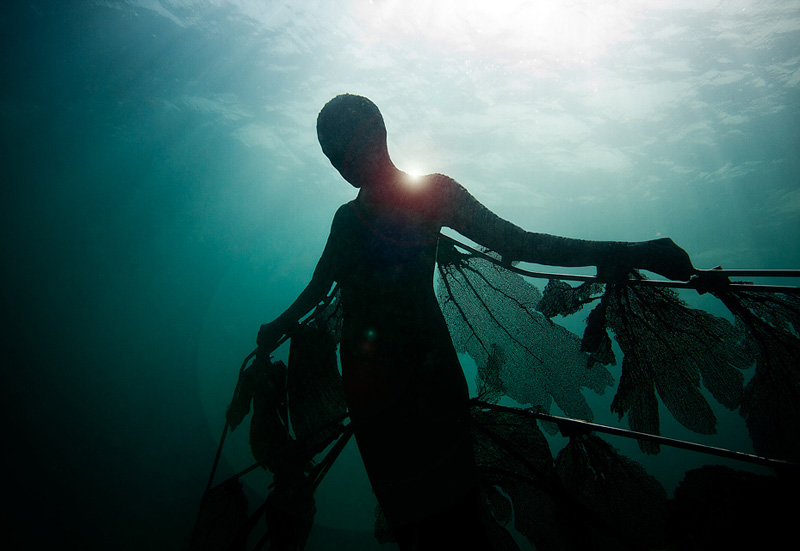 During the summer of 2014 Taylor submerged "Ocean Atlas" in the Bahamas, which is currently the largest single underwater sculpture in the world measuring 5 meters high and weighing over 60 tons.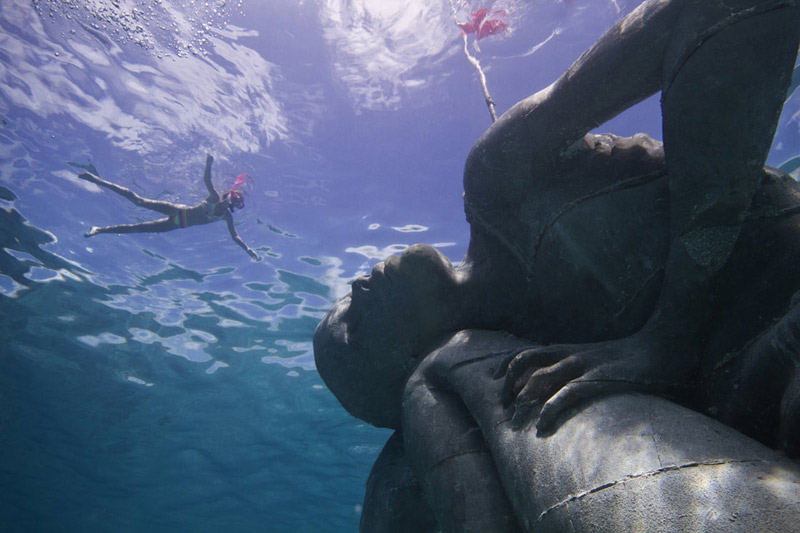 With over 20 years diving experience under his belt, he is also an award winning underwater photographer, famous for his dramatic images, which capture the metamorphosing effects of the ocean on his evolving sculptures.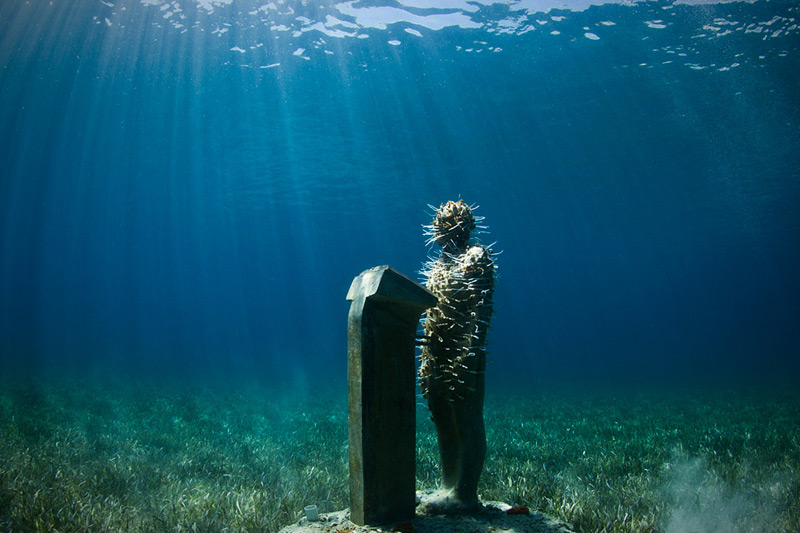 Jason deCaires Taylor is currently based in Lanzarote part of the Canary Islands working on a major new underwater museum for the Atlantic Ocean.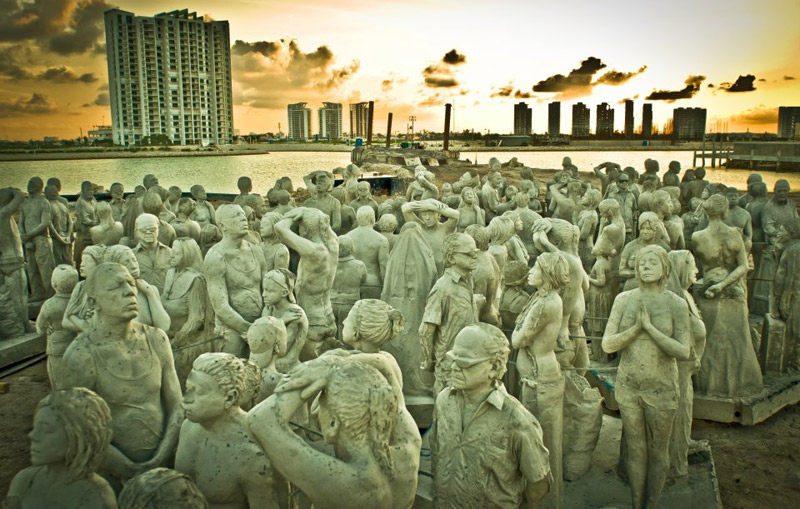 Images courtesy of Jason deCaires Taylor
Discover: www.underwatersculpture.com