LUMINOUS CHAT: Interview with Elena Helfrecht
Reading Time:
2
minutes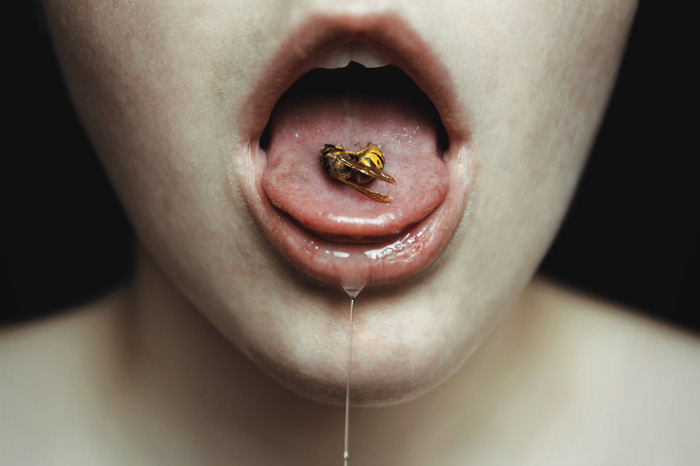 Elena Helfrecht, born 1992 in the bleak realms of rural Bavaria, discovers her passion for photography as preferred visual medium at early age and is influenced by the dark forests and folklore of her homeland.
"Nothing fascinates me more than our consciousness, which is the center of my visual research. In a never ending attempt to understand I want to make people's stories tangible and preserve their raw essence. My photographs aim to raise questions and give mental impulses."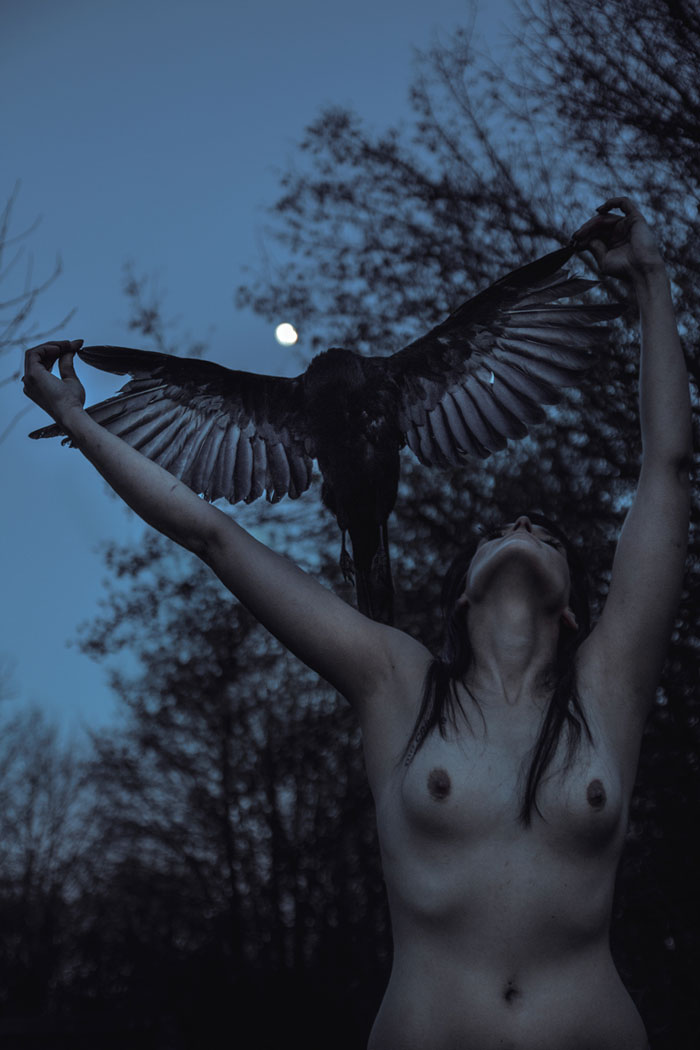 Your first contact with the art: I started drawing at an early age and then continued to discover the camera as my preferred medium.
Your path through the art: My path through the art was never straight. I want to combine theoretical knowledge with an artistic practice; therefore I did my bachelor in art history and keep working on my own photography until now. I plan to do my Master degree in photography. Art has always accompanied me as my best friend, in good and in rough times. It was always a safe haven for me.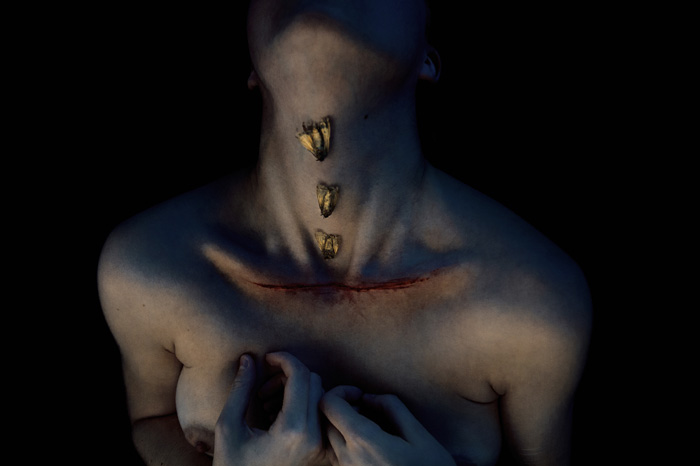 Your inspirations: My inspirations are mostly own experiences and emotions, but also literature, music, art history and other wonderful artists, for example painters of Symbolism (like Johann Heinrich Füssli, Arnold Böcklin or Franz von Stuck).
Your aspiration: I want to reach people. I want to shake them and make them understand themselves and the world around them better.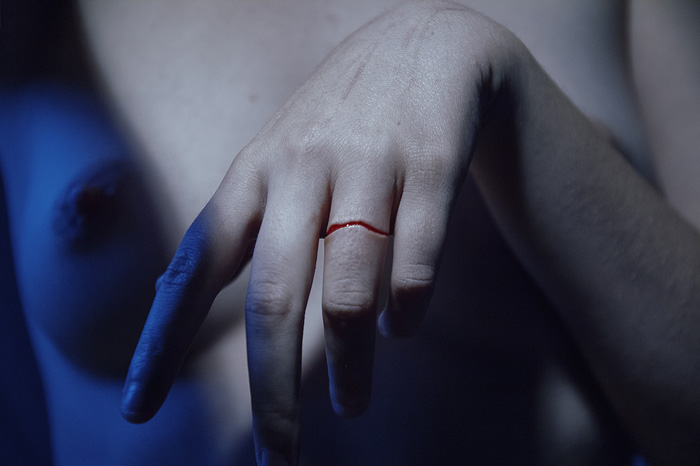 Your favourite artwork (made by you): It really changes from day to day, but I constantly adore "Birth"
(Here the link to it: elenahelfrecht.com/portfolio/still-leben/content/img-1039/)
Your favourite artwork (not made by you): There are more than one artwork I adore, but I think I would name Joel-Peter Witkin's "The Kiss", since it is so very powerful and had such a gread impact on me.
Your 3 favourite photographers and why: Joel-Peter Witkin, Francesca Woodman, Gregory Crewdson. I strongly recommend taking a peek at their work to understand why.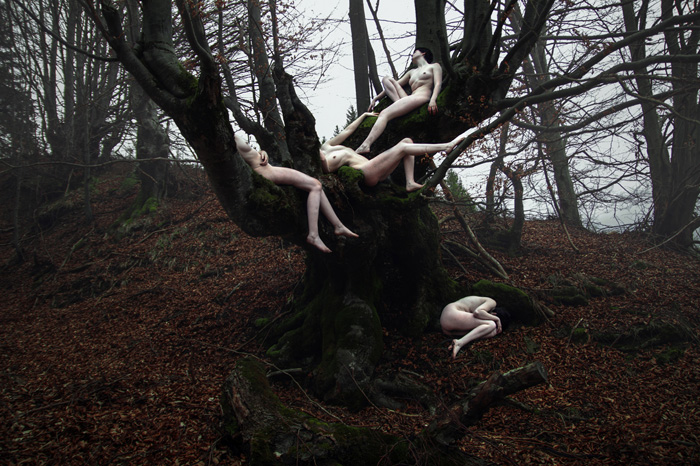 Why photography: Even in our digital age photographer still has this character of evidence. It allows to make details visible which the eye does not see in the moment of pressing the shutter. The camera dissects and preserves, it works as a direct expansion of my eye and perspective, so I am able to show my reality. A photo is able to evoke a unique sense of touch and realism.
Your relationship with the other arts: I adore all kinds of art and I love visiting exhibitions and diving into books about the issue.
Suggest us an artist to discover/to feature on the PhotoPhore: Jana Heidersdorf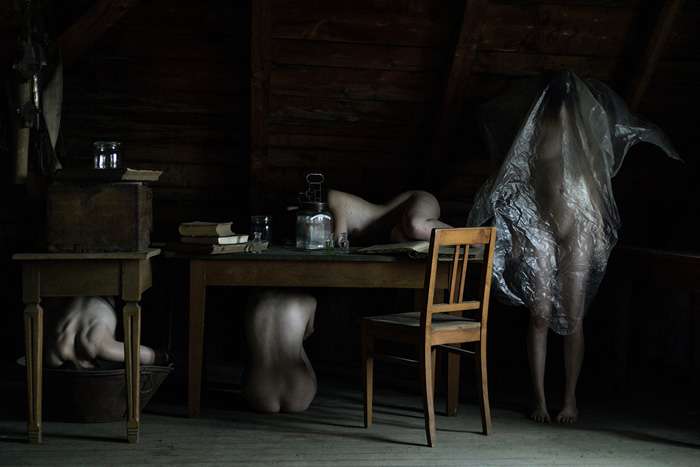 Images courtesy of Elena Helfrecht
Discover: elenahelfrecht.com
Salva
Salva
Salva