"In Tune with the World" at Fondation Louis Vuitton
Reading Time:
2
minutes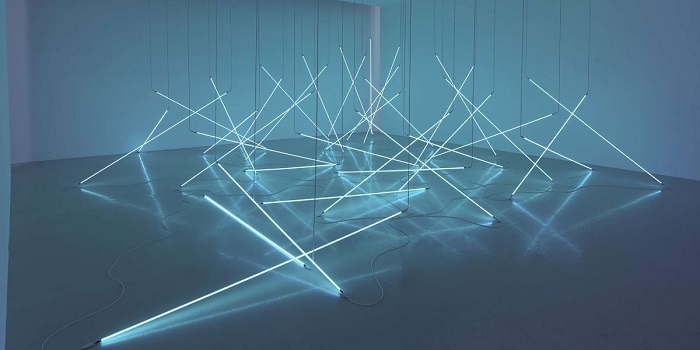 Throughout Fondation Louis Vuitton's galleries of the Frank Gehry building, "In Tune with the World" unveils a new selection of artists from the collection, bringing together modern and contemporary works, most of which have never before been exhibited in these spaces.
Gerhard Richter, Lilak, 1982. © Gerhard Richter
More than a simple hanging of works, "In Tune with the World" is intended to be an exhibition based on a specific theme. This reflects today's questions about man's place in the universe and the bonds that tie him to his surrounding environment and living world, highlighting the interconnections between humans, animals, plants, and even inanimate objects.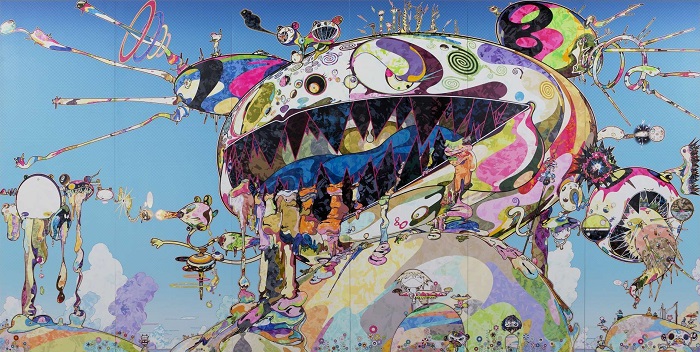 Takashi Murakami, a.k.a Gero Tan : Noah's Ark , 2016. © 2016 Takashi Murakami/ Kaikai Ki Co.Ltd. All rights reserved © Claire Dorn
Two complementary sequences cover the entire building: sequence A offers an immersion into the world of Japanese artist Takashi Murakami; sequence B, Man in the living universe, brings together 28 French and international artists from different generations and techniques.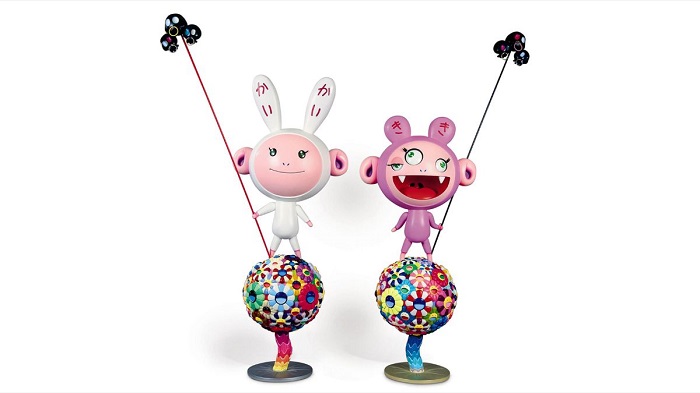 Takashi Murakami, Kaikai Kiki, 2005. © Takashi Murakami
Through the multiplicity of forms and materials represented in this exhibition, the prolific work of Takashi Murakami gives free rein to an unbridled imagination, saturated with colours and populated by fantastic creatures, half-human-half-animal, mixing popular and scholarly cultures, Buddhist iconography and manga, tradition and modernity, West and East, ancestral techniques and advanced technology.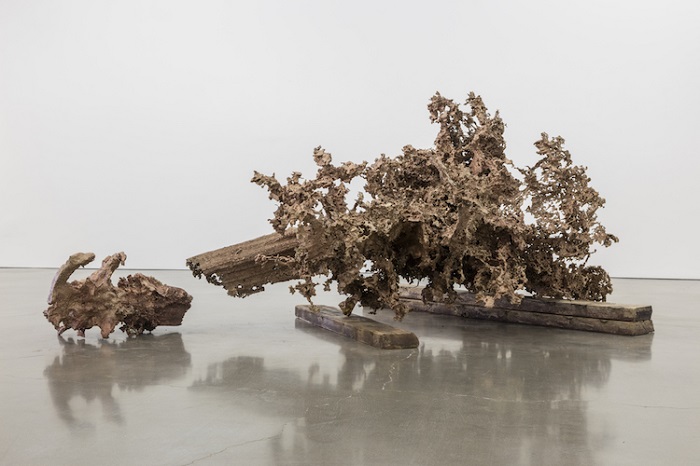 Matthew Barney, Water Cast 6, 2015. © Matthew Barney, Courtesy Regen Projects, Los Angeles
Inspired by the assertion of Roland Barthes in La Chambre claire (Camera Lucida) (1980) "I have determined to be guided by the consciousness of my feelings", the works included in the sequence B are themed around the idea of emotional affinity, structured around three complementary themes: Irradiances; Là, infiniment… [Here, infinitely…]; L'Homme qui chavire [The man who capsizes].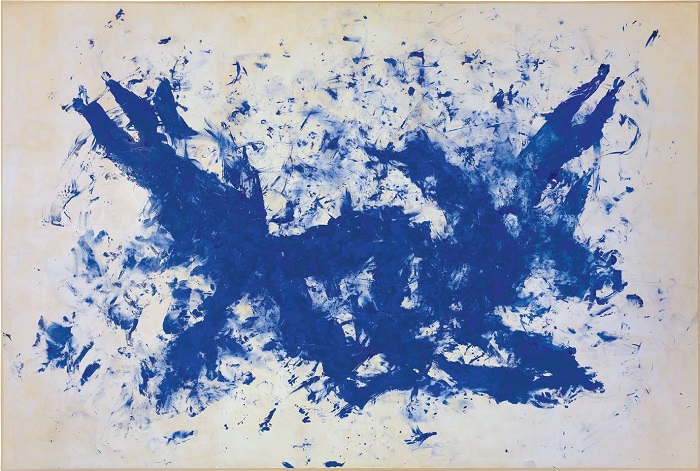 Yves Klein, Anthropométrie sans titre, (ANT 104), 1960. © Succession Yves Klein c/o ADAGP Paris 2018. © Primae/ Davide Bordes
The exhibition presents works by: Giovanni Anselmo, Matthew Barney, Mark Bradford, Christian Boltanski, Maurizio Cattelan, Ian Cheng, Andrea Crespo, Trisha Donnelly, Dan Flavin, Cyprien Gaillard, Alberto Giacometti, Dominique Gonzalez-Foerster, Jacqueline Humphries, Pierre Huyghe, Yves Klein, Mark Leckey, James Lee Byars, Henri Matisse, François Morellet, Philippe Parreno, Sigmar Polke, Gerhard Richter, Bunny Rogers, Wilhelm Sasnal, Shimabuku, Kiki Smith, Anicka Yi and Adrián Villar Rojas.

Pierre Huyghe, Untitled (Human Mask), 2014. © Adagp Paris 2018
"In tune with the world" ("Au diapason du monde")
11.04.2018 – 27.08.2018
Image 1: François Morellet, L'avalanche, 2006. © Mnam Centre Pompidou / Georges Meguerditchian © ADAGP, Paris, 2018

Discover: www.fondationlouisvuitton.fr