In the Midnight Garden by Jennifer Angus
Reading Time:
1
minute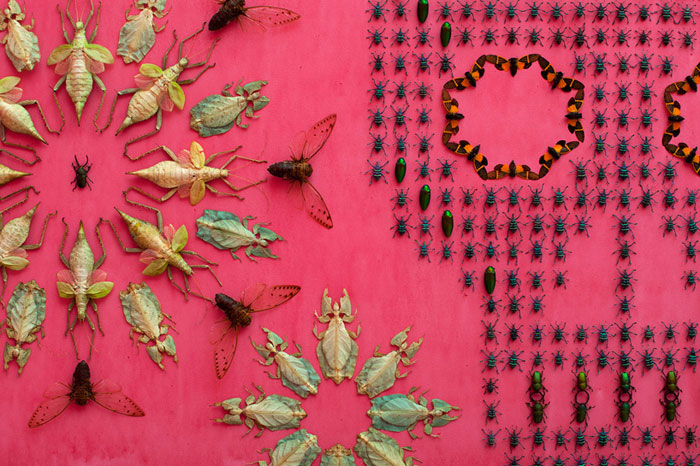 In the Midnight Garden by Jennifer Angus was presented during the inaugural exhibition of Smithsonian American Art Museum's Renwick Gallery (November 2015). It's a site-specific installation where a hot pink-painted room was decoreted with textured wall pattern made up of insects.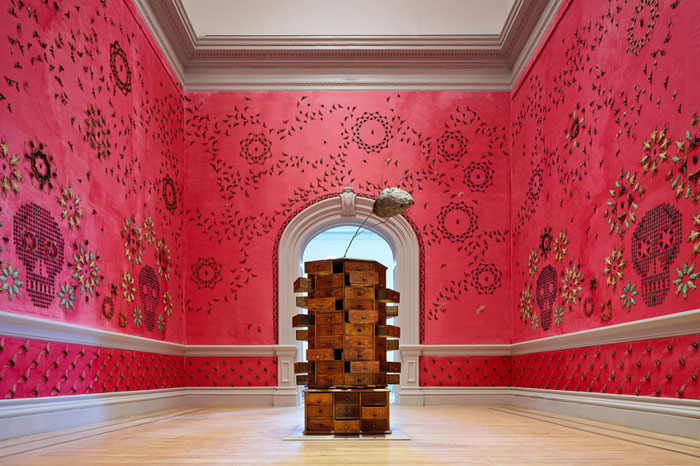 The insects are real, and she has not altered them in any way except to position their wings and legs. The species in the gallery are not endangered, but in fact are quite abundant, primarily in Malaysia, Thailand, and Papua New Guinea, a corner of the world where Nature seems to play with greater freedom.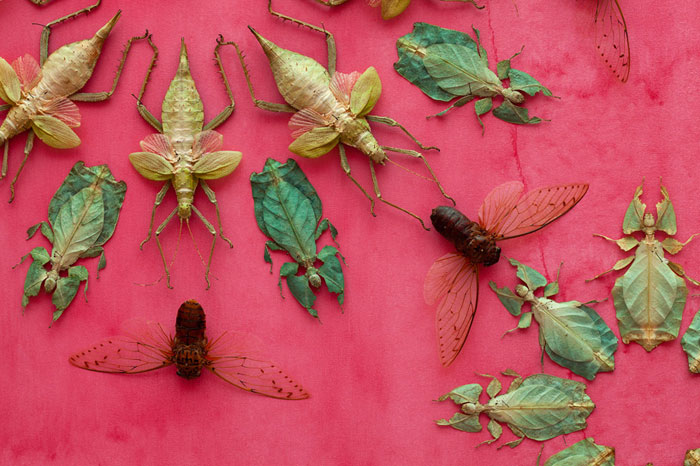 The pink wash is derived from the cochineal insect living on cacti in Mexico, where it has long been prized as the best source of the color red. By altering the context in which we encounter such species, Angus startles us into recognition of what has always been a part of our world.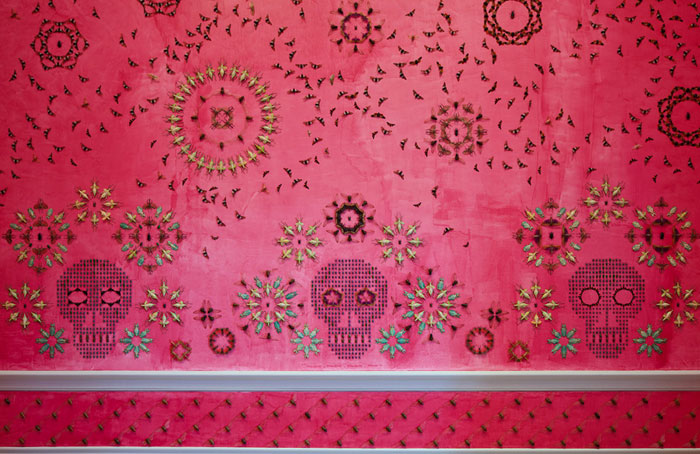 Jennifer Angus is a professor in the Design Studies department at the University of Wisconsin – Madison.  She received her education at the Nova Scotia College of Art and Design (BFA) and at the School of the Art Institute of Chicago (MFA). Jennifer has exhibited her work internationally including Australia, Canada, Germany, Japan and Spain.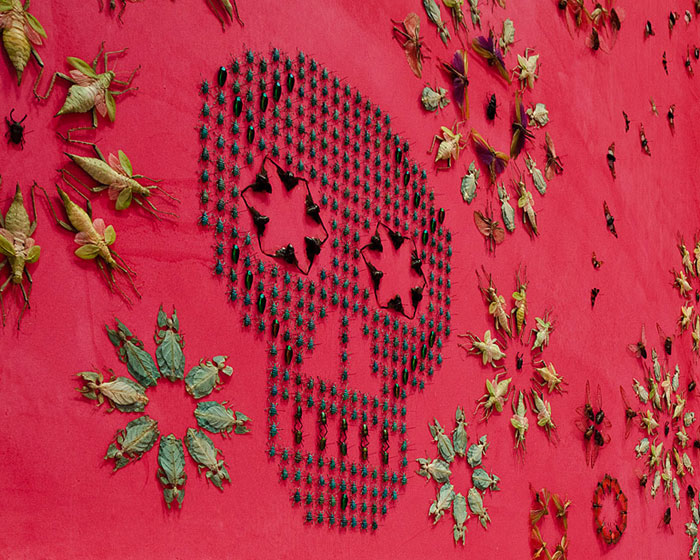 Images courtesy of Ron Blunt
Discover: www.jenniferangus.com