Harem ROOM-1 by Alix Pearlstein
Reading Time:
1
minute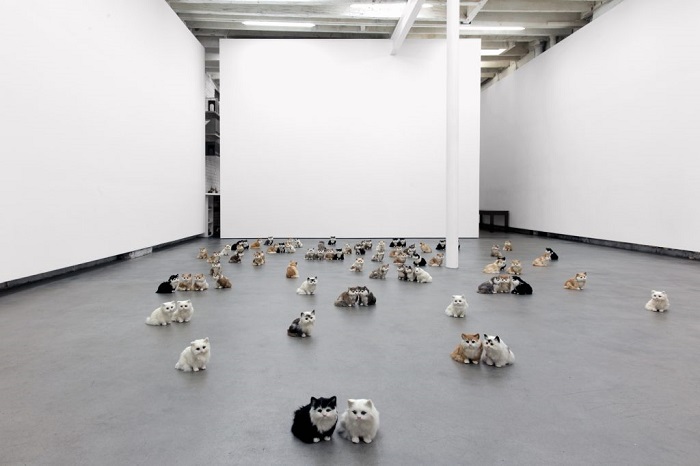 The installation "Harem ROOM-1" by Alix Pearlstein consists of an arrangement of feline, figurative objects on the gallery floor.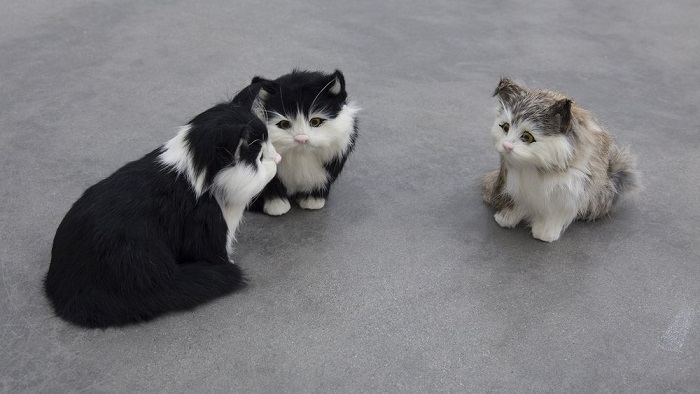 Harem, meaning a group of women perceived as centering around a particular male.
– A group of female animals sharing a single mate.
– A prohibited, or forbidden place.
– Separate quarters.
– Kept safe, or 'sanctuary.'
Room, meaning a space that can be occupied or where something can be done, especially viewed in terms of whether there is enough. Enough room.
– Room for contemplation, play, transgression.
– Capacity, scope, leeway, latitude, freedom, opportunity and chance.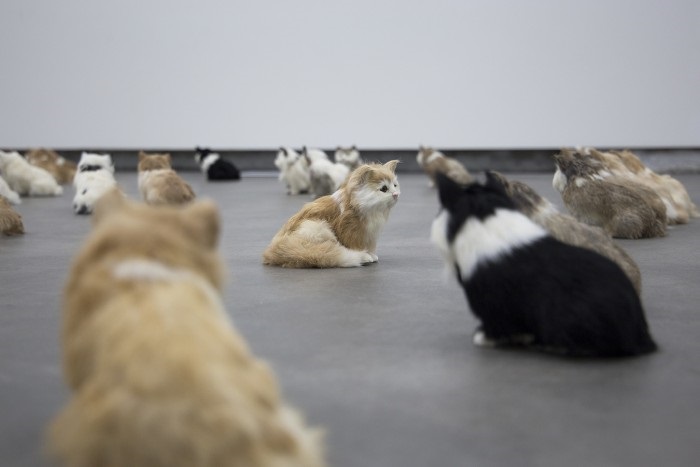 Harem ROOM-1, a site-responsive, figurative installation, utilizes a little-known meaning of the term harem to refer to a collection of like, fetishized elements. Here, applied as a framework, the harem presumes an act of subjugation and objectification, forcing parallels to social orders and hierarchies, as well as personal relationships and desires.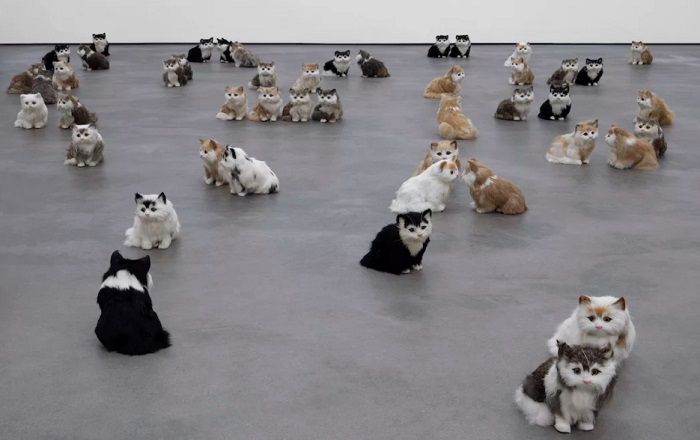 Alix Pearlstein (b. 1962 in New York, NY) is particularly known for her work in video, performance and installation. Widely exhibited domestically and internationally, solo exhibitions of note include deCordova Sculpture Park and Museum, Lincoln, MA; Ballroom Marfa, TX; On Stellar Rays, New York, NY; Atlanta Contemporary Art Center, GA; The Kitchen, New York, NY; MIT List Visual Arts Center, Cambridge, MA and The Museum of Contemporary Art, Chicago, IL. Works by Pearlstein were included in group exhibitions at Whitechapel, London; ParaSite, Hong Kong; INOVA, Milwaukee, WI; MoBY Museums of Bat Yam, Israel; The Whitney Museum, NY and many others.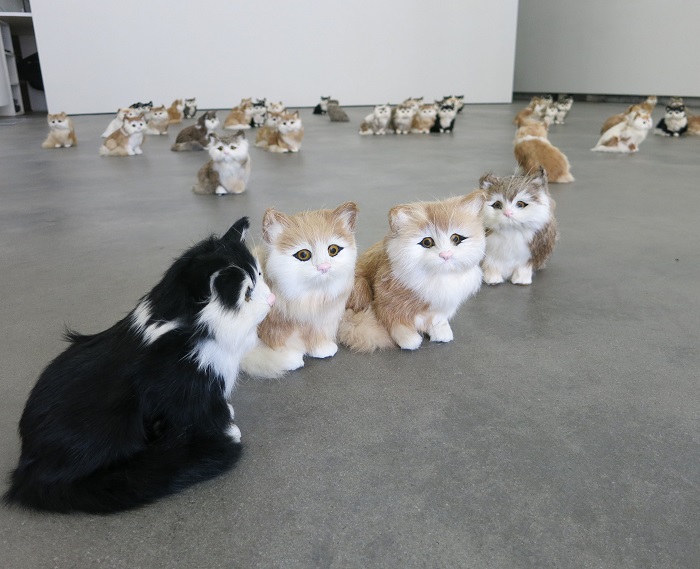 Images courtesy of Alix Pearlstein
Discover: www.alixpearlstein.com