Gustav Klimt's world by Inge Prader
Reading Time:
1
minute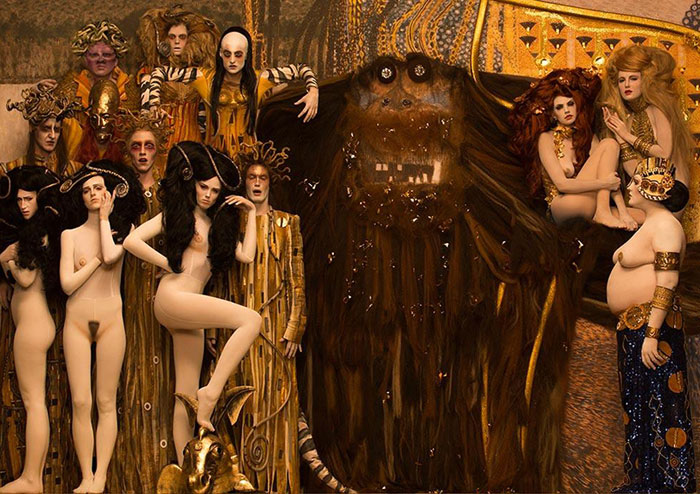 For the 2015 annual Life Ball in Vienna, photographer Inge Prader used models and props to bring Gustav Klimt paintings and Vienna Secession to life.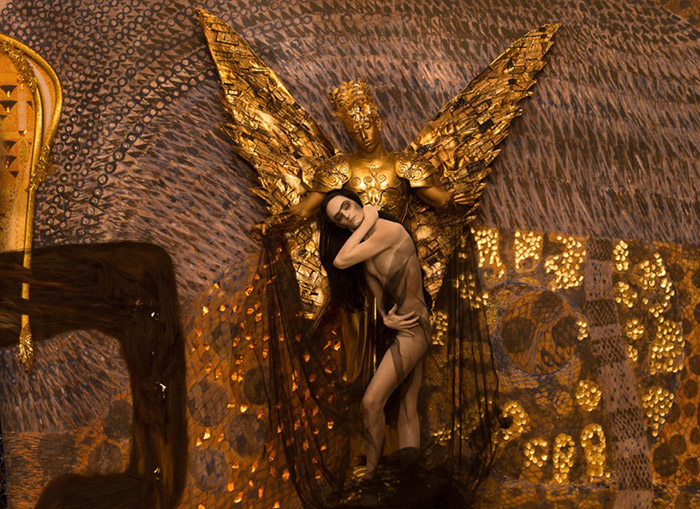 The paintings Gustav Klimt produced during his "Golden Phase", from 1899 through 1910, are among the most iconic works of art in history.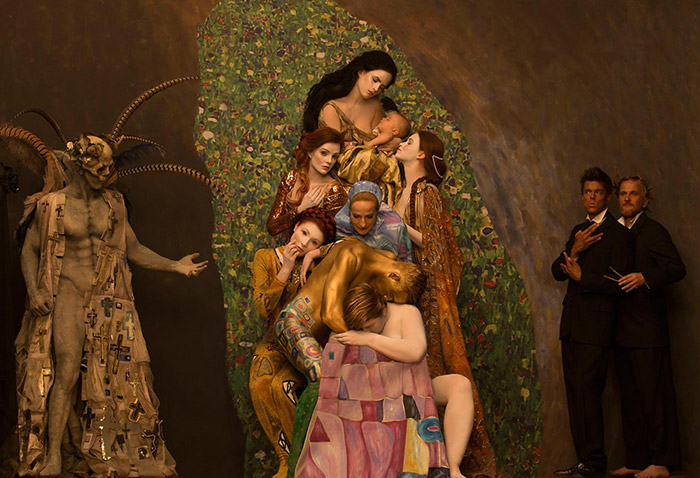 Prader restaged Klimt works including "Danaë", "Death and Life", and "The Beethoven Frieze", preserving those paintings' beauty, decadence, and darkness.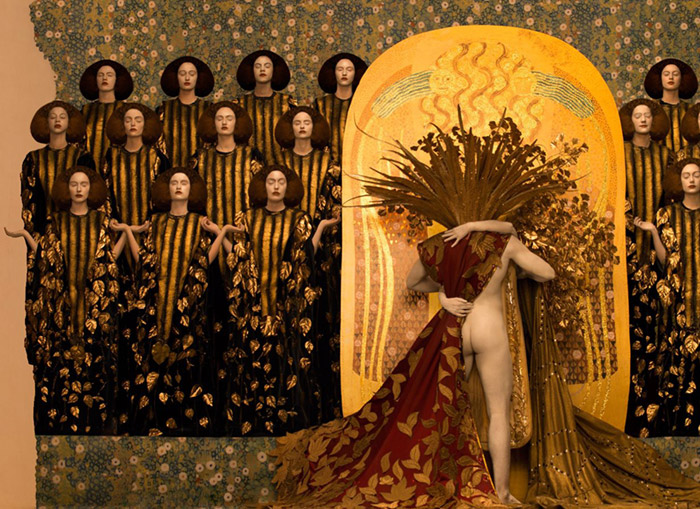 Richly ornamented costumes clothing warriors and women alike are situated alongside semi-nude figures and set against detailed mosaic backdrops.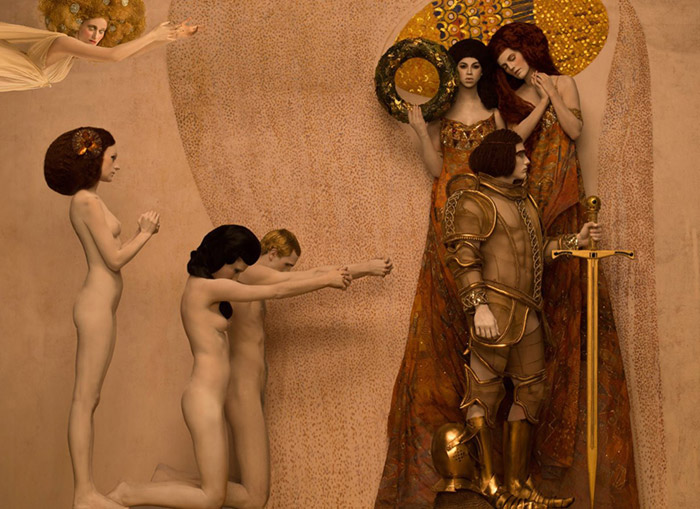 The Life Ball aims to help people affected by HIV/AIDS in an unconventional way and to fight against the taboo status of HIV/AIDS in our society worldwide.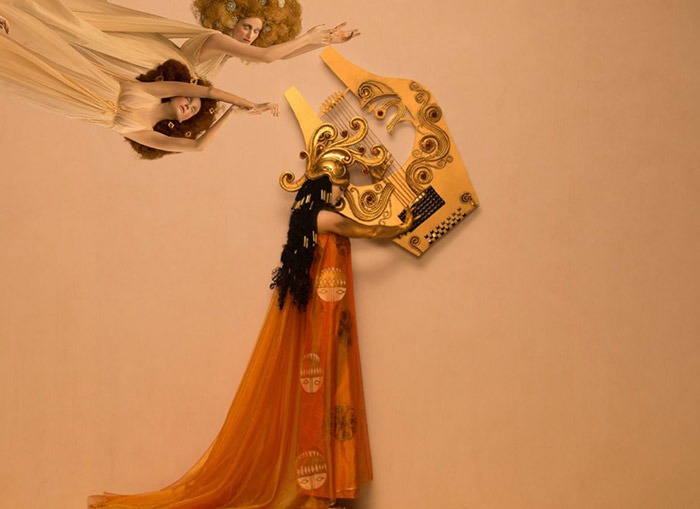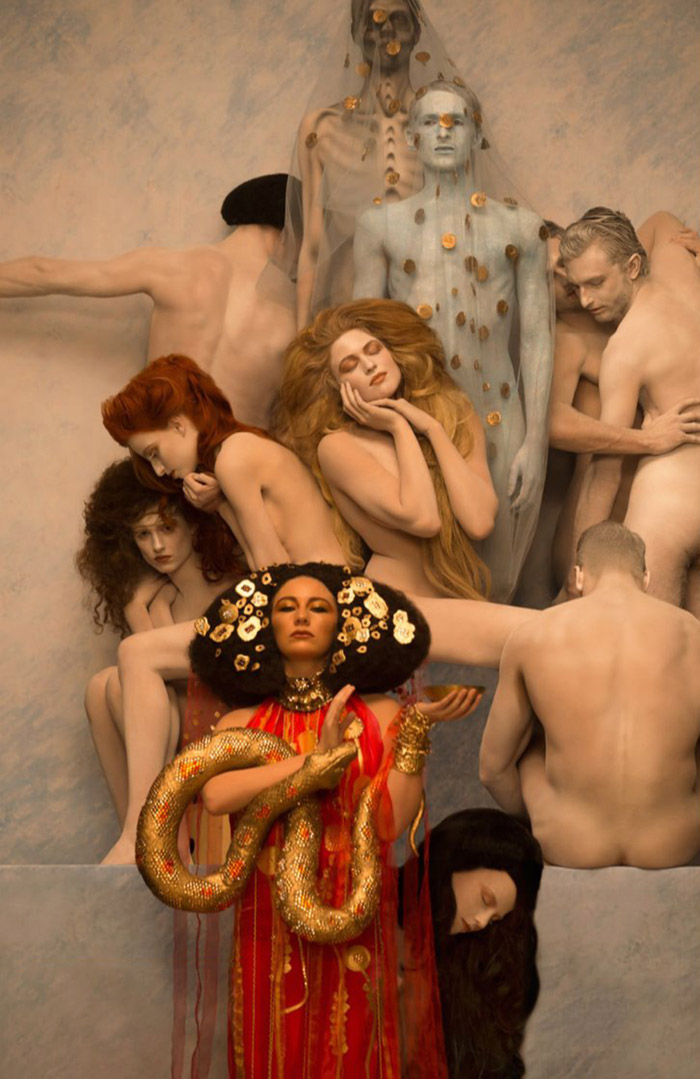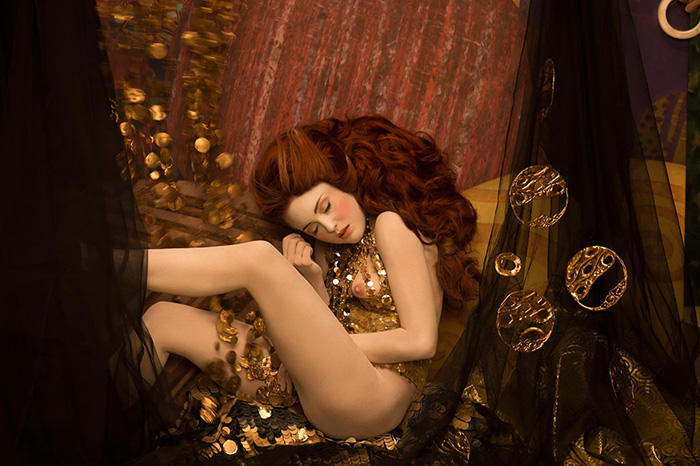 Images courtesy of Life Ball/© Inge Prader

Discover: www.prader.at | www.lifeball.org | www.stylebible.org