"Gottfried Helnwein – Between Innocence and Evil" at MoCAB
Reading Time:
2
minutes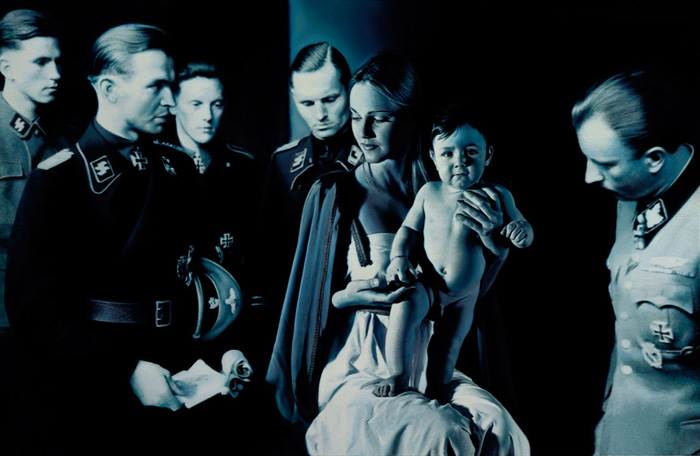 The MoCAB – Museum of Contemporary Art Belgrade presents a global art star: the Austrian-Irish artist Gottfried Helnwein. The exhibition "Between Innocence and Evil" will be officially opened on November 6 in the Čolaković Legacy and in the Salon of the MoCAB – Museum of Contemporary Art Belgrade.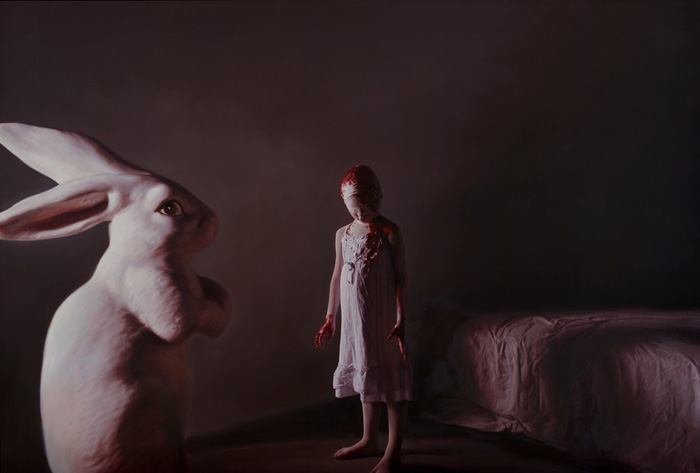 The exhibition "Gottfried Helnwein – Between Innocence and Evil" showcases 33 artworks from different phases of the artist's work. The exhibition is set in two spaces: the Gallery-Legacy of Milica Zorić and Rodoljub Čolaković, with 17 paintings (oil and acrylic on canvas) from different series (Epiphany, The Murmur of the Innocents, Disasters of War…), whereas in the other space, The Salon of the Museum, the audience is presented with 16 photos, chiefly self-portraits, but also the photos from the series created in collaboration with Marilyn Manson.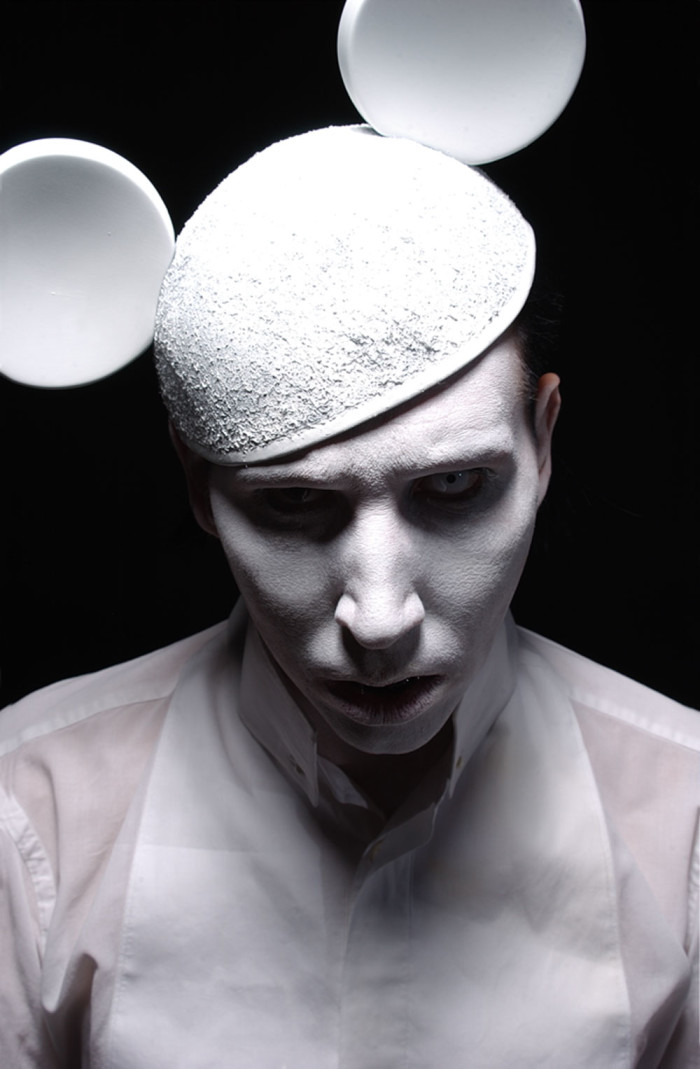 With the statement "My art is not the answer, it is rather a question", Gottfried Helnwein explained his work in the best possible way. This artist is concerned with the critique of the political situation, of the crimes perpetrated during the WWII, of Nazism and Holocaust, bringing these together with the motifs such as violence on children and children violence.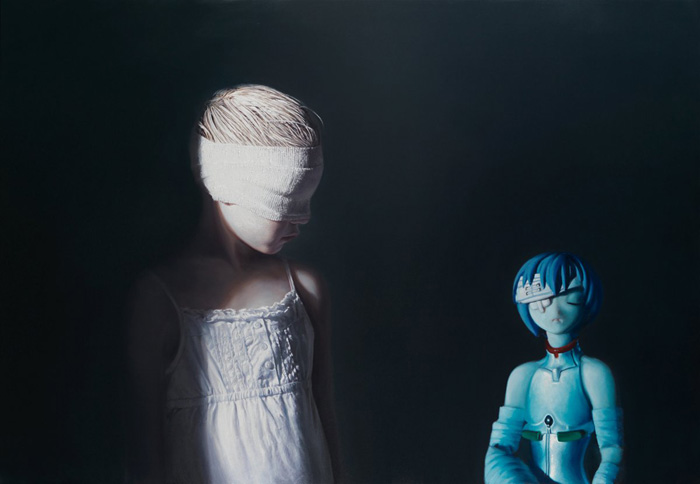 Instigated by the atmosphere of his childhood spent in the post-Nazi Vienna, he began to study the history of the phenomenon of cruelty and violence on helpless and innocent people, mostly focusing on the motif of a child, with realism and hyperrealism as his main stylistic features.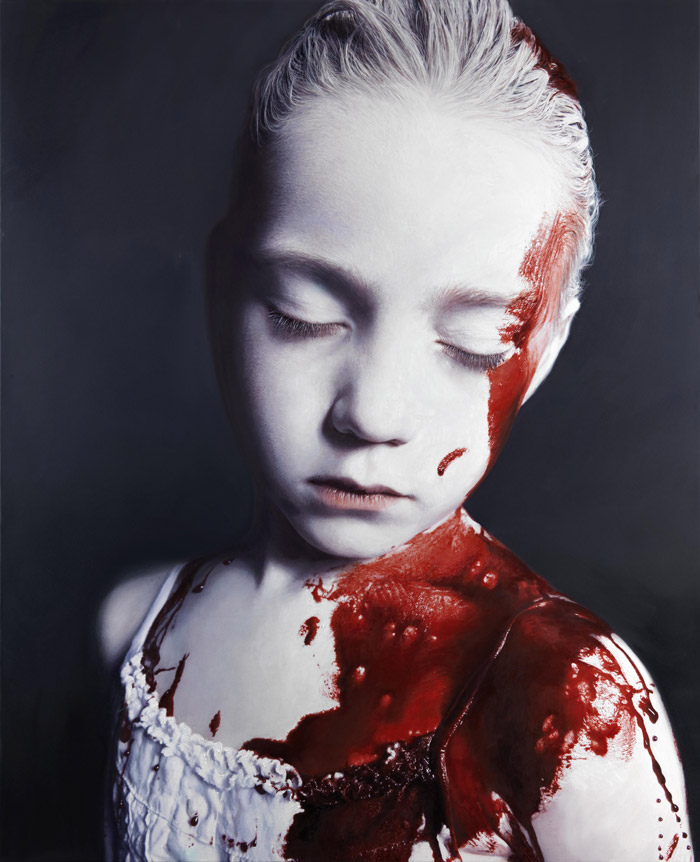 Beside the child images occupying the central place in his painting and the critical-historical subjects, the artist also did series of photos: self-portraits in which, showing himself in the act of self-torture, referring to the vulnerable and oppressed existence of contemporary individual.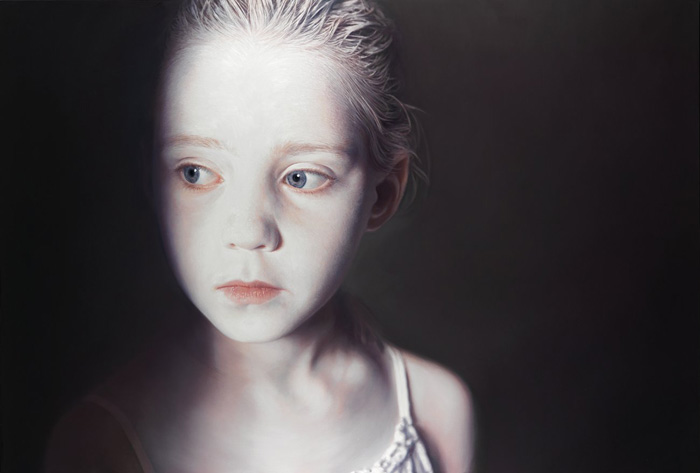 The selection of subjects and the modes of representation makes his works disquieting, inviting at the same time the spectator to feel the agony and evil Helnwein points at, and to condemn them as the artist himself did.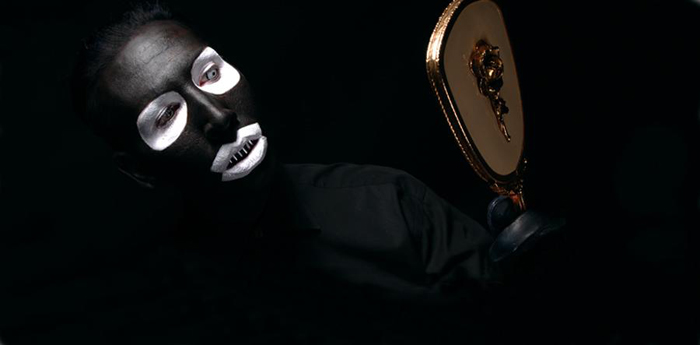 Gottfried Helnwein – Between Innocence and Evil
06.11.2015 – 18.01.2016
Images courtesy of Gottfried Helnwein
Discover: eng.msub.org.rs