Folkwang Library by Max Dudler
Reading Time:
2
minutes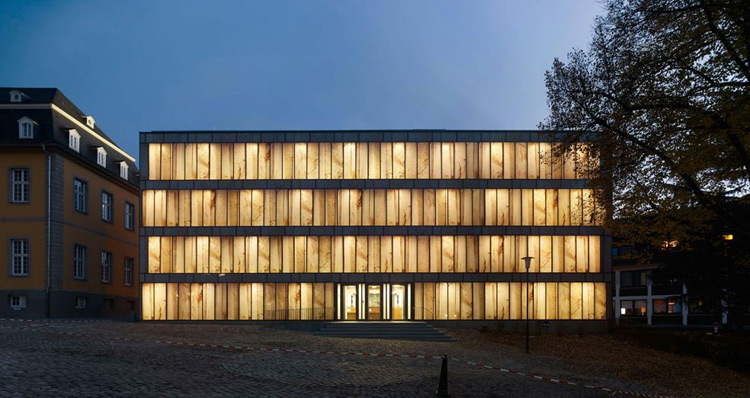 The construction of the new library of the Folkwang University on the south side of the courtyard by the architect Max Dudler replaces a 19th century military hospital building demolished in 1969. In 2006 Max Dudler won the design competition organised by the Duisburg branch of the Building and Real Estate Management Authority, North Rhine Westphalia.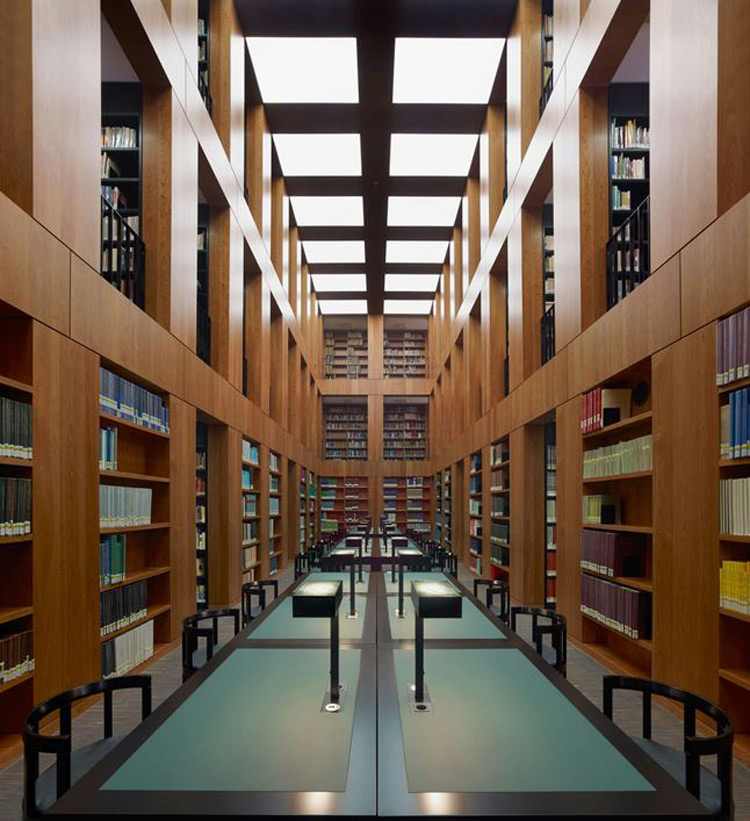 Folkwang Library was conceived as a monolithic body built atop the level base of an old rough stone wall. Max Dudler's concept for the building is based on the idea of the 'museum showcase': an exterior shell protecting the valuable contents within. The functional areas are grouped around the reading room, which lies at the centre of the building.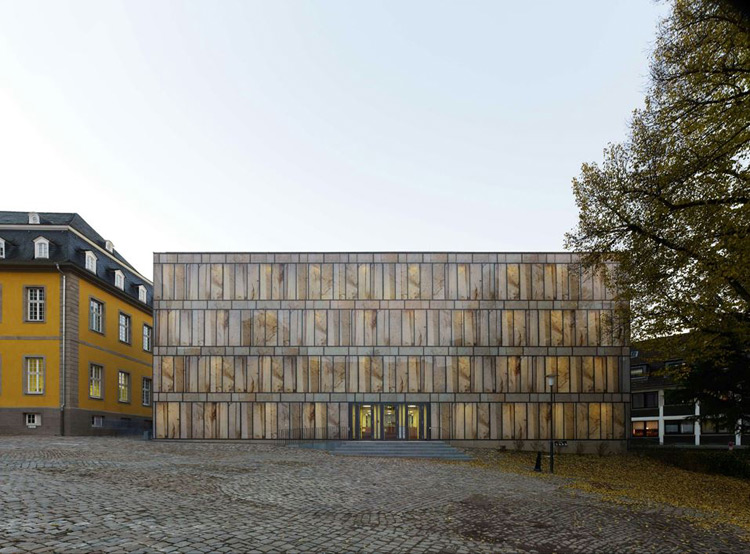 The book shelves are arranged in strict order around this room, thereby lending scale and structure to the building as a whole. There are two entrances to the library: the main entrance is from the courtyard via a flight of external steps, designed to approximate the style of the entrances to the other buildings leading off from the courtyard. The library's other entrance on the Klemensborn serves as an emergency exit. Lending desks, media cubicles, an administration area and cloakroom are situated on the ground floor; the reading room on the first floor. The compact archives are housed in the library's basement.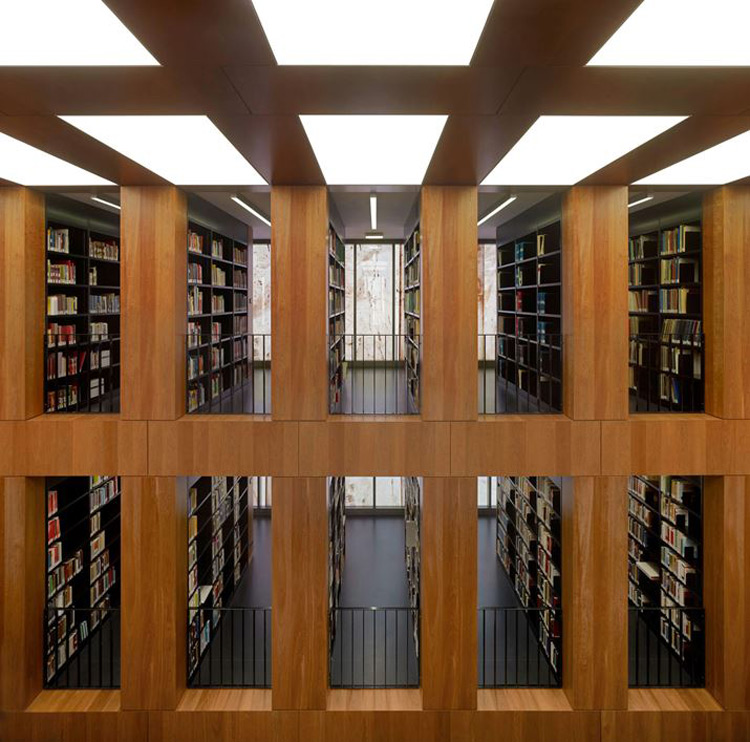 The new building's smooth glass surfaces create the perfect impression of a polished monolith. But this is called into question by the translucency of the building's exterior, thereby playfully breaking the boundaries both from inside and out. Silhouettes of people can be seen beyond the facade. The interior is bathed in a soft, filtered light. In the evening, the building illuminates the courtyard outside.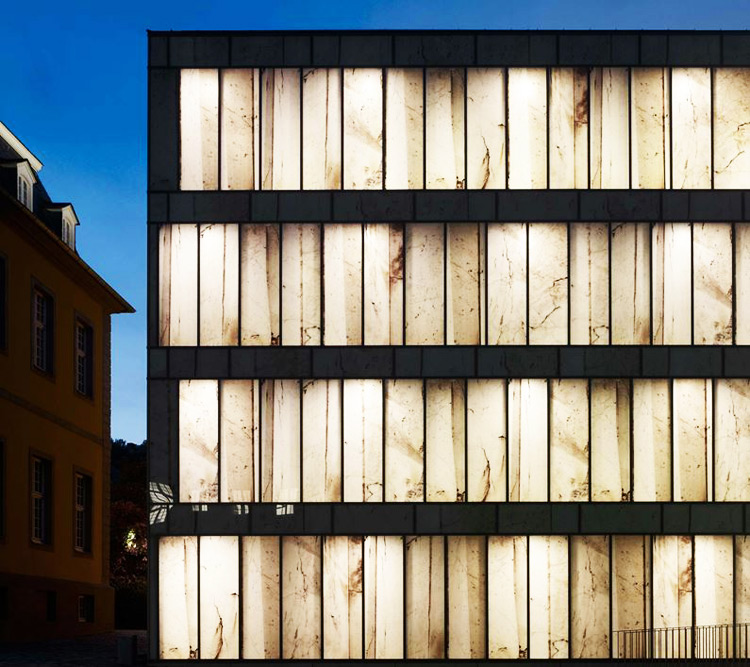 The building comprises a reinforced concrete skeleton with concrete cores to provide stiffening. The glass facade is attached to the building's projecting structural slabs using the mullion-transom system. The concrete pillars are shaped and positioned according to the dimensions of the book shelves. The pillars are clad in cherry wood, which is also used for the shelving in the reading room. The library furnishings – such as its tables, chairs and shelves – were also designed by Max Dudler.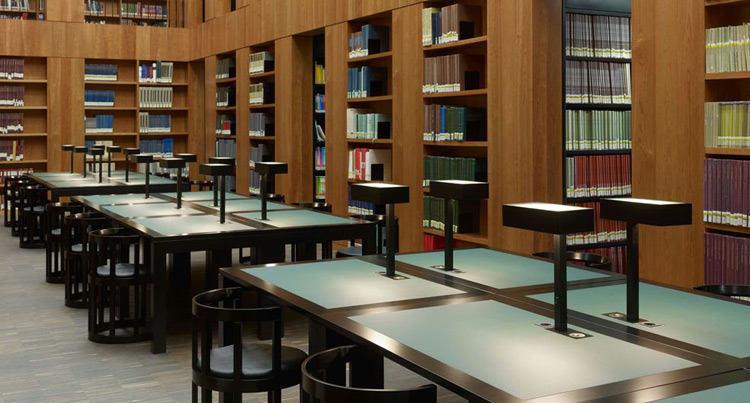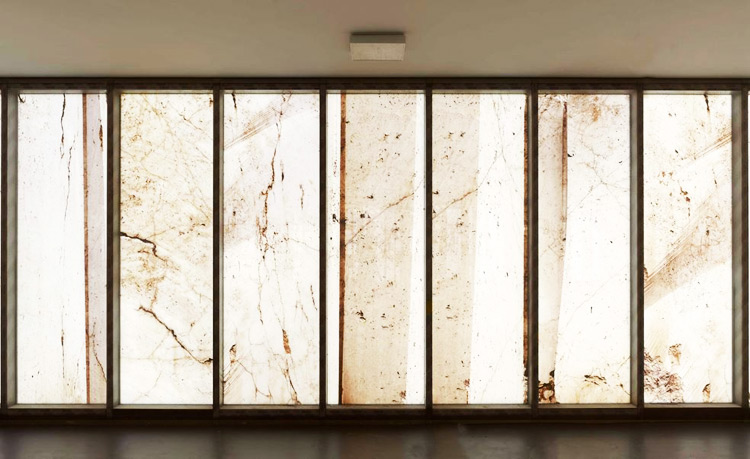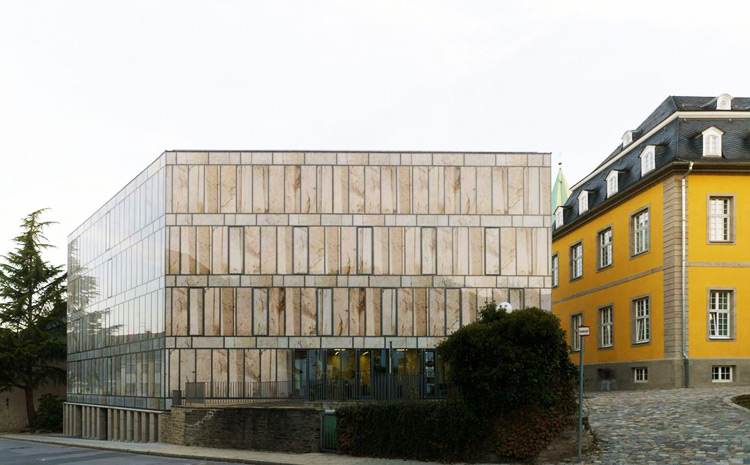 Images courtesy of Stefan Müller
Discover: www.maxdudler.com