Erik Jones' vibrant painting
Reading Time:
1
minute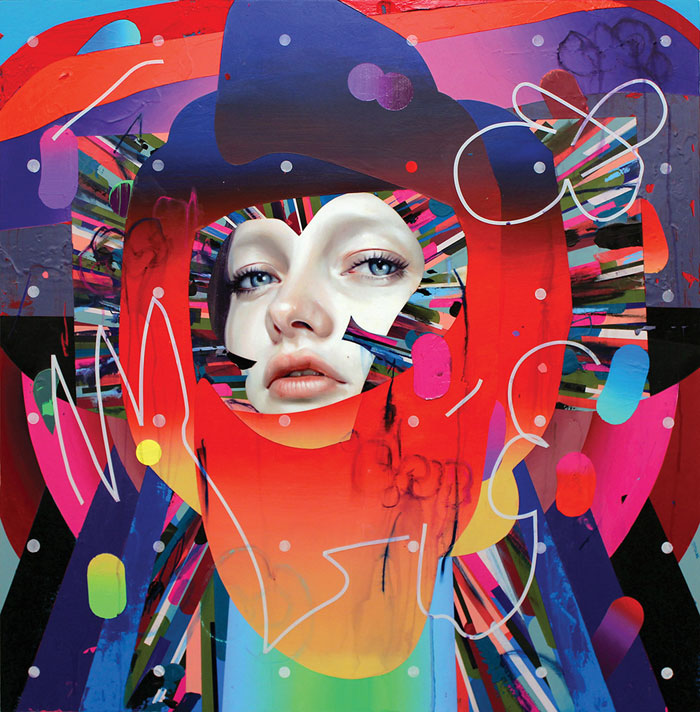 Erik Jones' work is vibrant and colorful, expressing a heightened sense of realism captured in his female subjects, juxtaposed with sporadic mark making and non-representational forms that could be said to mimic geometric high-end fashion.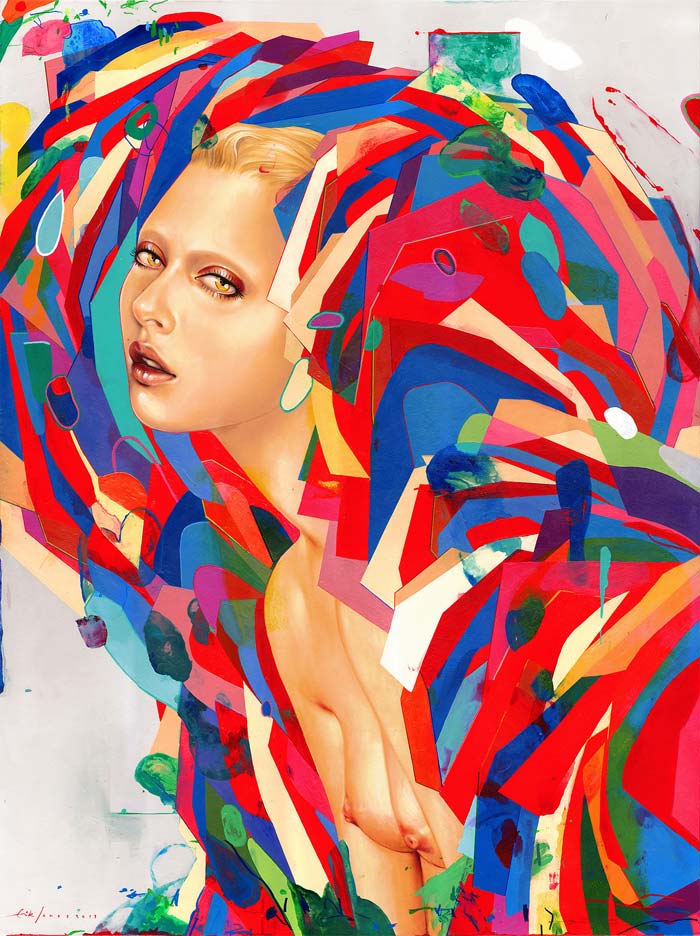 His technically complex mixed-media works combine the figurative with the geometric in seamless collusion and concert. Jones' hyper-realistic figuration is offset by geometric patterns and momentums that seem to live and breathe as symbiotic organisms.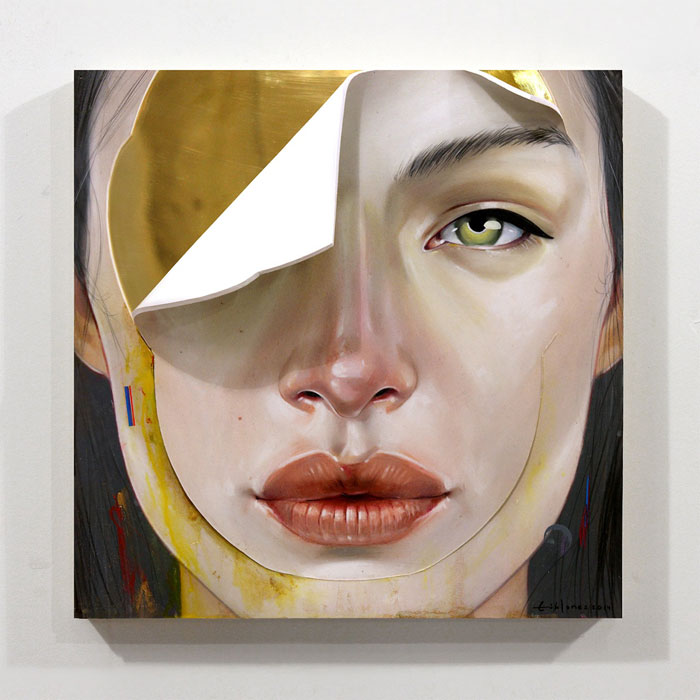 Jones' portraits are dazzling celebrations exhibited with elegant bouquets of color dressing the figures within. His futuristic view recognizes his portraits as conceptual fashion design; the shapes that dress the subjects are, indeed, living to suit the individual's needs while maintaining their own beauty for themselves.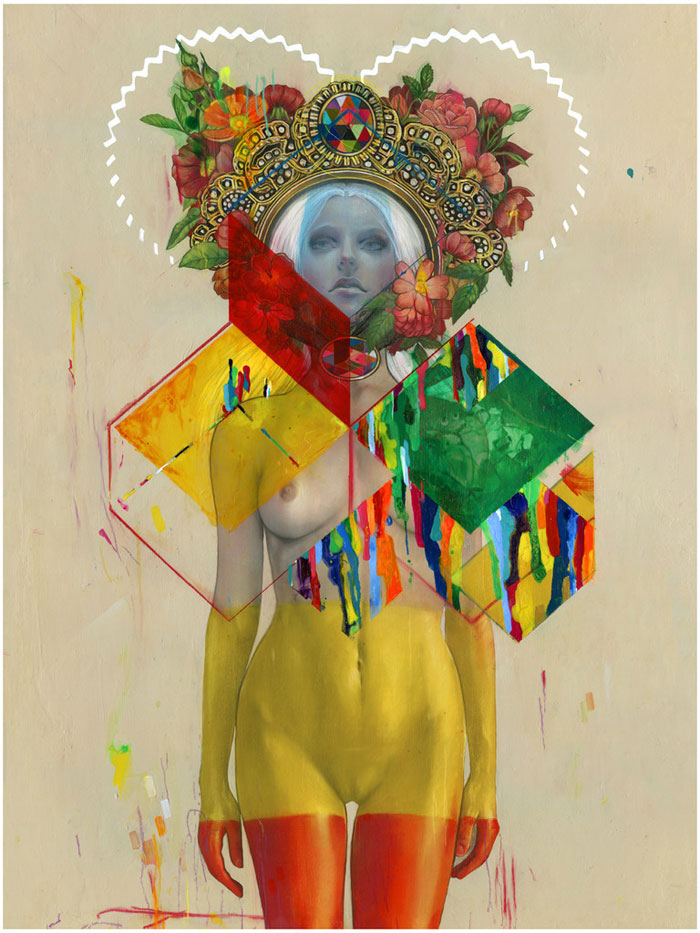 He displayed his works at Hashimoto Contemporary gallery in L.A; in 2015, he also took part in SCOPE Miami for the second time, with Joseph Gross Gallery and Thinkspace Gallery. In 2015, Erik Jones had his first European solo show at Dorothy Circus Gallery, "In Colour".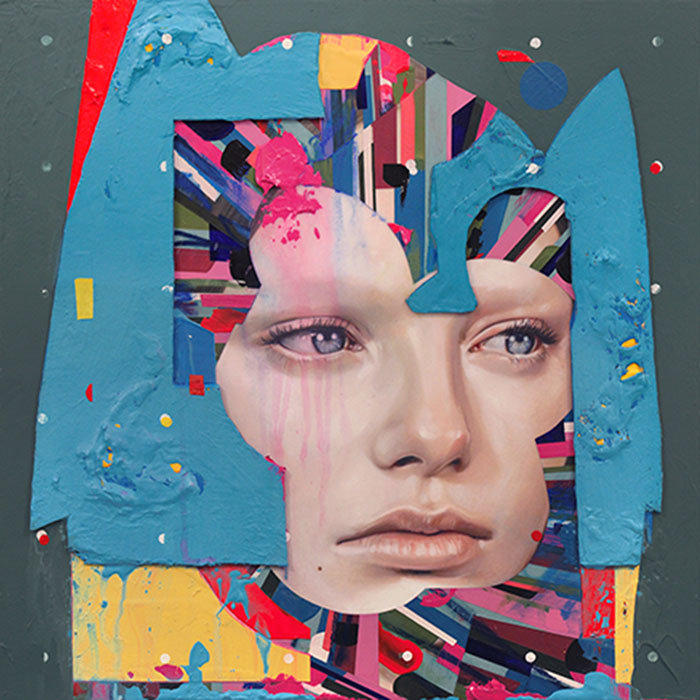 Images courtesy of Erik Jones
Discover: www.erikjonesart.com