DE(EP)LIGHT: Contemporary ceramics: new perception of fragility
Reading Time:
3
minutes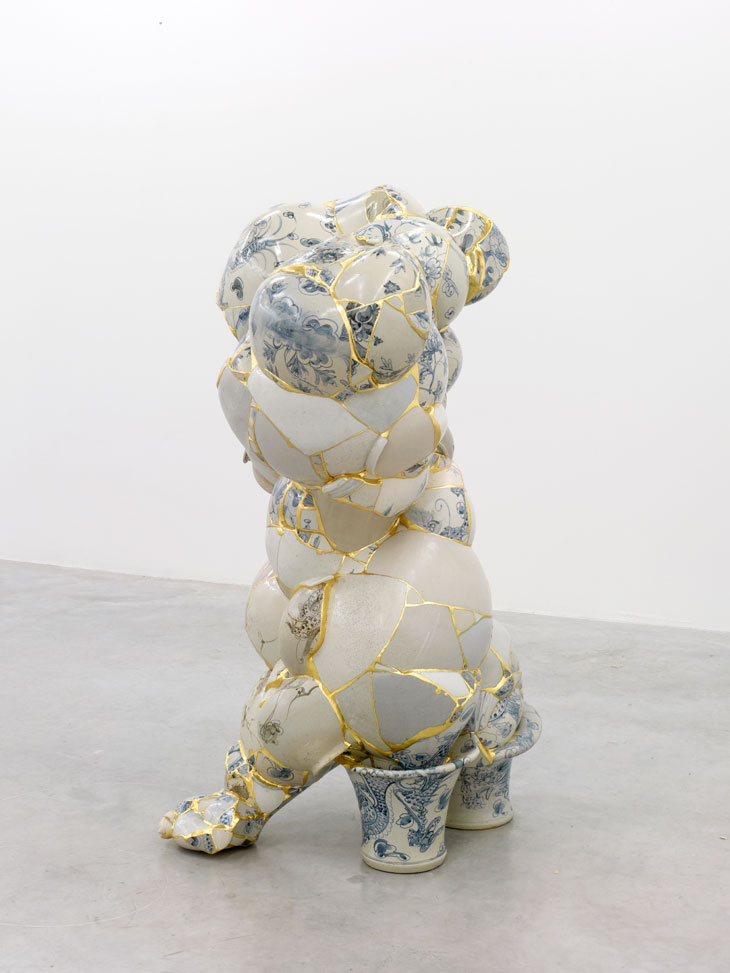 Contemporary artists have never been shy with experimentation and re-interpretation of materials, and the use of ceramic (as well as clay and porcelain) has been ever-increasing during the last years in contemporary art scene.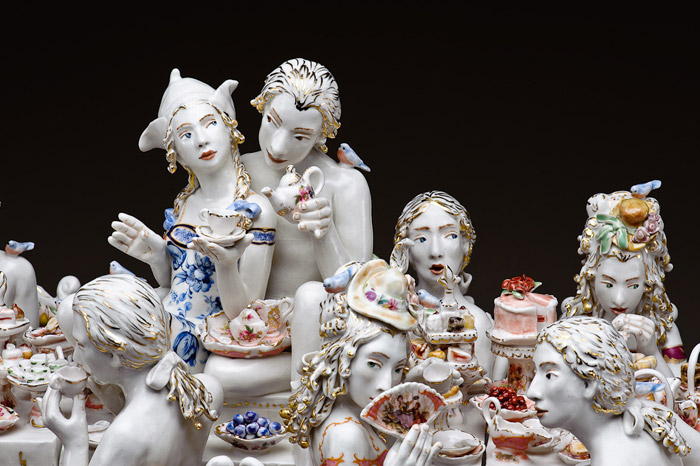 The nature of this luminous and delicate material, sometimes considered frivolous and usually relegated into the craftsmanship sphere or with a decorative and practical purpose, creates intense contrasts when used as medium to vehicle the "weight" of art. A fragile container of meaning, which is enforced and enforces the meaning itself with its physical peculiarities.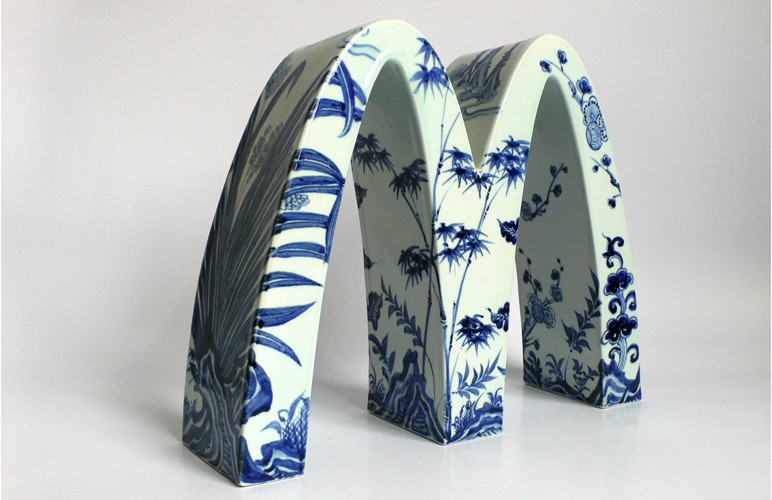 The potential of contrasts coming from ceramic traditional use, its appealing craft expectations and versatility, have increased its current proliferation and interest, with the development of dedicated festivals and biennales (i.e. Cluj Ceramics Biennial, Biennale Internationale de Céramique contemporaine of Châteauroux, …), journals, institutions (as NCECA) and grants, galleries.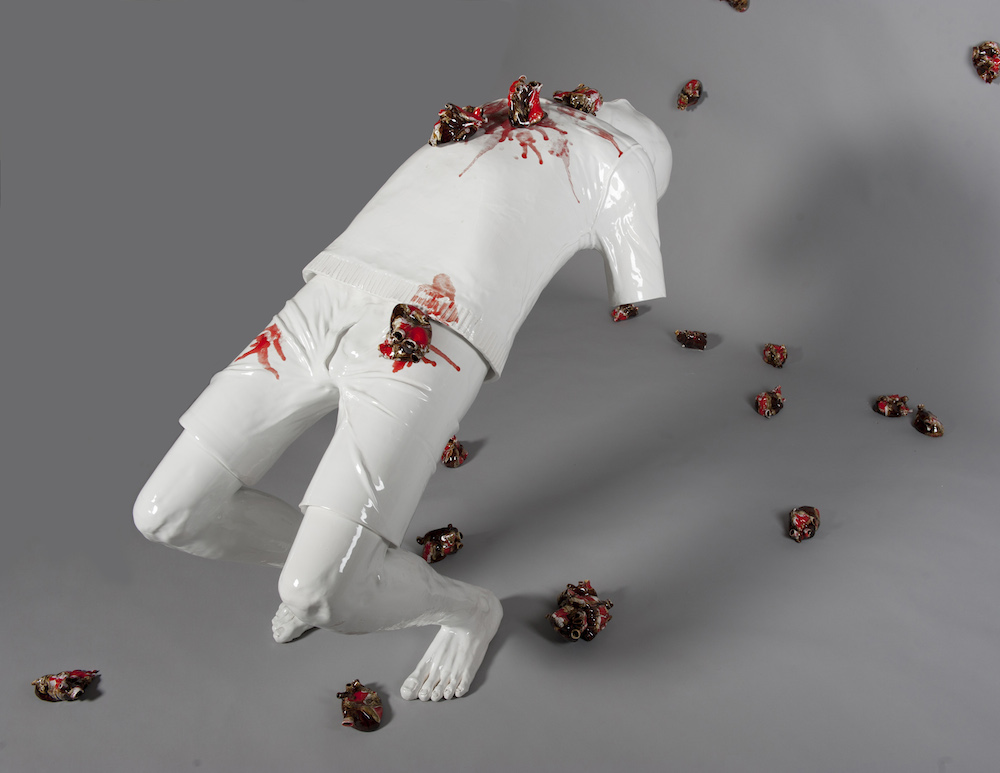 Several contemporary artists are devoted to this sensuous substance, exploring a wide range of themes which are expressed at their best thanks to the use of ceramic. The material itself, not only its subjects or poetry, has been modified in its contemporary practice, through the use of new technologies as the 3D printing.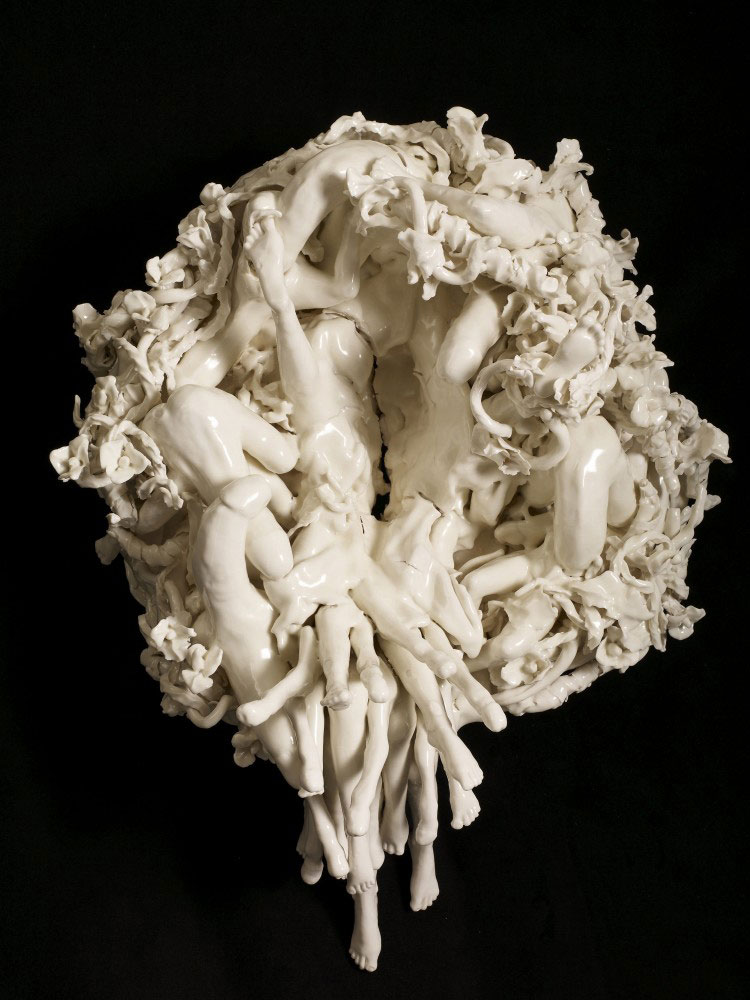 Artists Yeesookyung (Korea), Chris Antemann (USA) or Li Lihong (China), revisit and overcome the tradition. Yeesookyung, in his "Translated vase" works, literally breaks the most common declinations of ceramic (vases and dishes) to create sculptures made of broken fragments, re-assembled in new forms.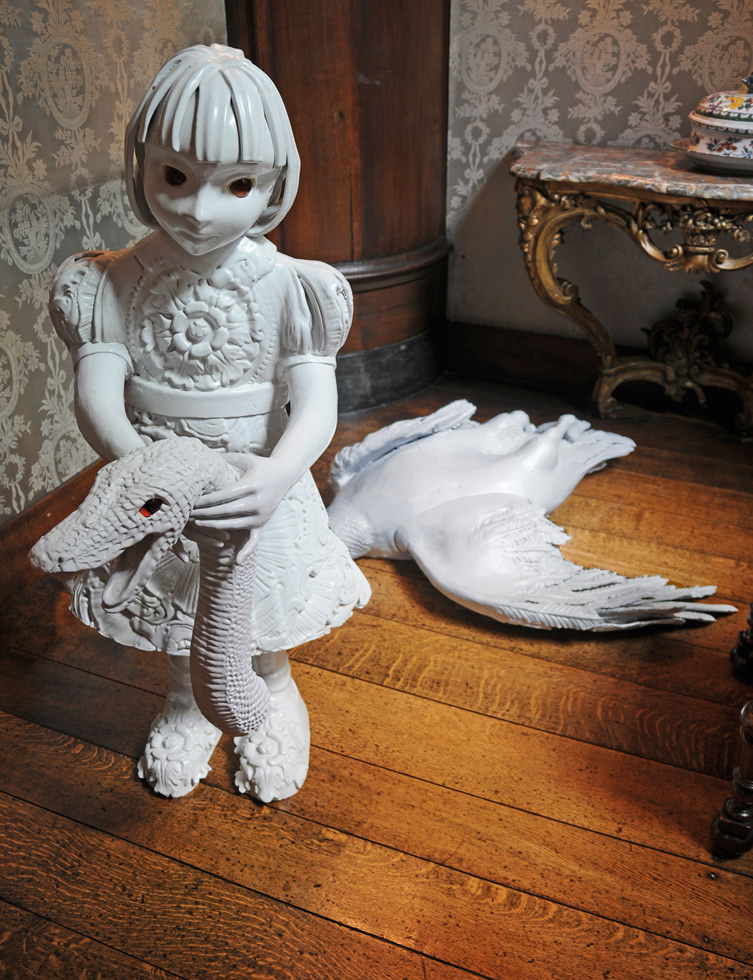 American artist Chris Antemann, pays homage with irony to porcelain figurines of the 18th Century, reproducing risqué affairs and a bit obscene tea parties' scenes (which situation is better than a tea party for using your porcelain?). The repurpose of the iconic blue-and-white motif of Asian 14th century ceramic tradition is well represented by Li Lihong who creates 3-dimensional commercial logos (especially American ones) decorated with traditional Chinese motif, as reminder of the Cultural Revolution.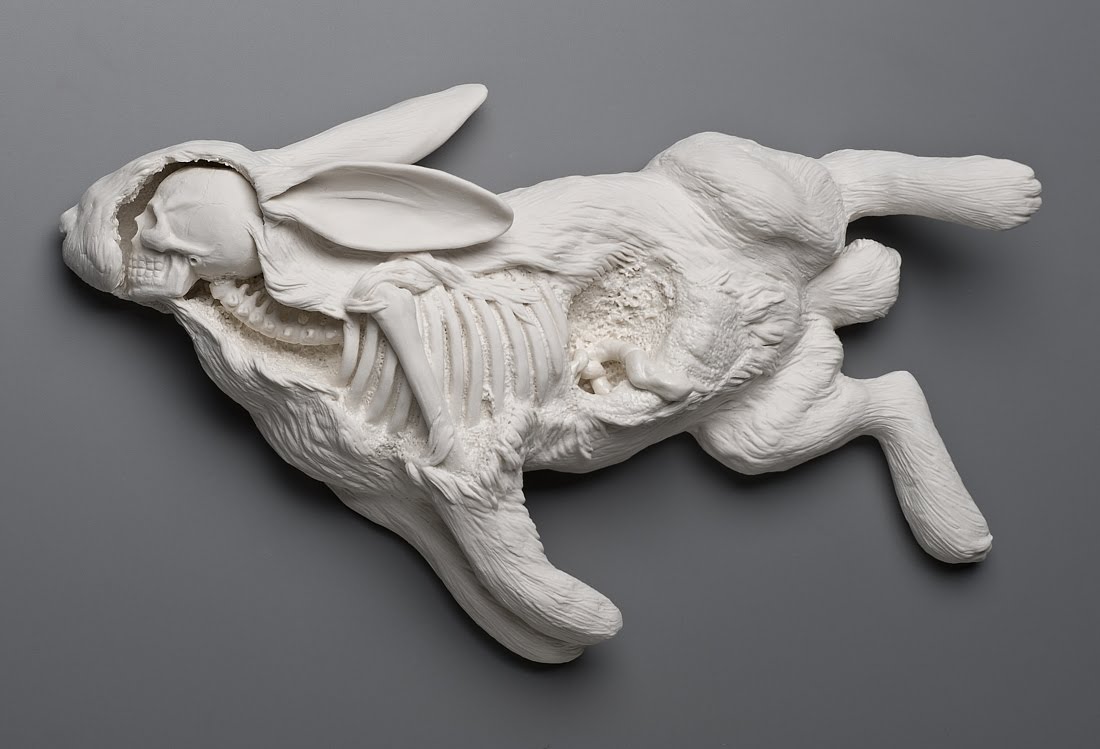 The subject of human body is widely present in ceramic figurations as in Marc Alberghina's (France) faceless busts and bodies or enormous sculptures of anatomical parts; in the intricate bodies, limbs and erotic motif by Rachel Kneebone (UK), influenced by ancient Greek and Roman myths; or through the young and a bit disturbing girls by Kim Simonsson (Finland).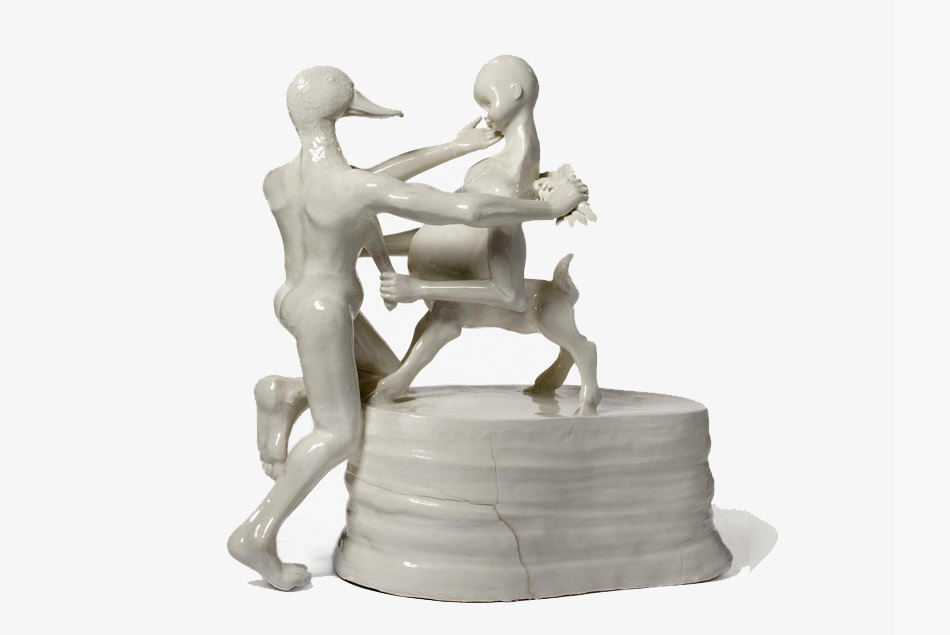 Ceramic sculptures by Kate MacDowell (USA) and Louise Hindsgavl (Denmark) explore the natural and animal universe. MacDowell chooses the purity and "innocence" of ceramic for her works against nature abuse and mortality: "I chose porcelain for its luminous and ghostly qualities as well as its strength and ability to show fine texture. It highlights both the impermanence and fragility of natural forms in a dying ecosystem, while paradoxically, being a material that can last for thousands of years and is historically associated with high status and value." Louise Hindsgavl realizes figures that are often a mix of men and animals, moving their stories into a mythological world.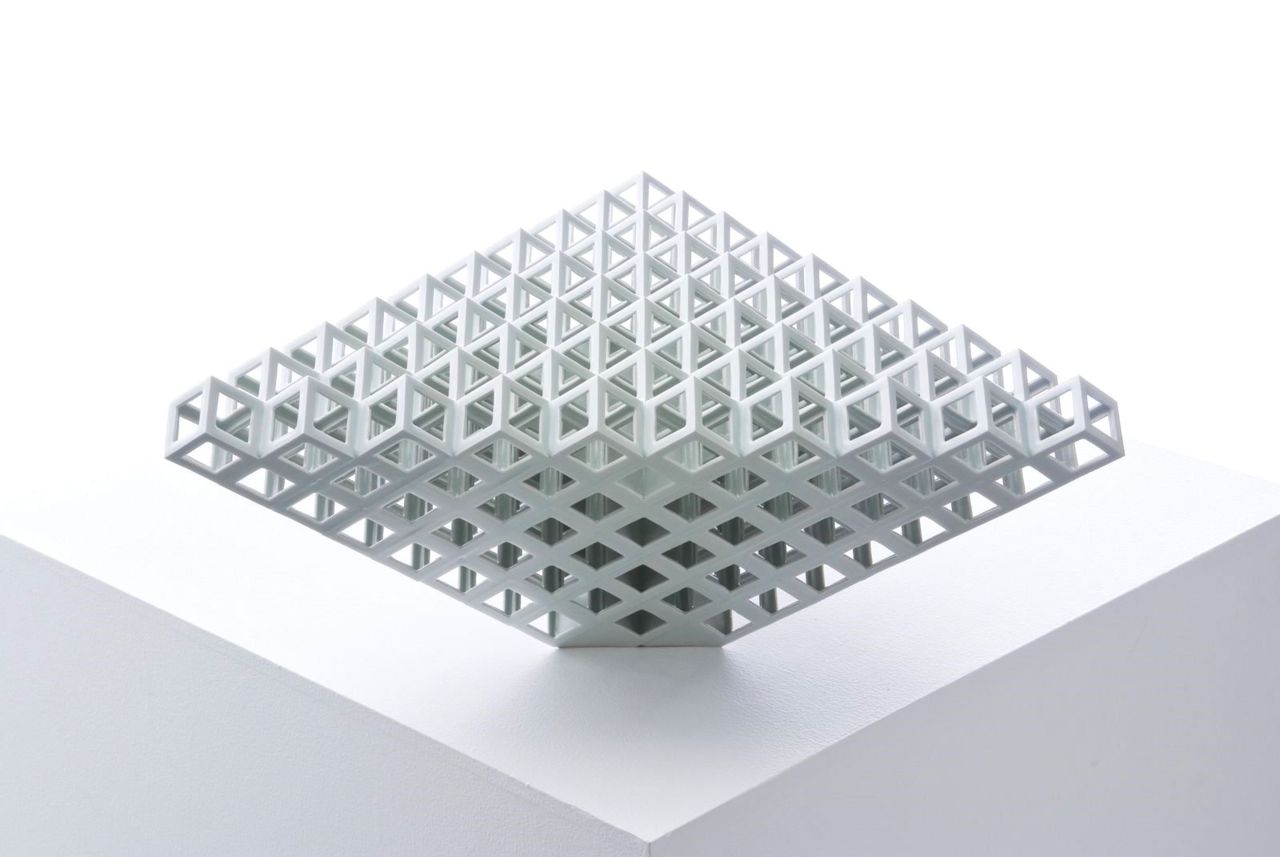 Yoichiro Kamei (Japan) and Future Retrieval studio (USA) explore the potentiality of ceramic through the use of new technologies: porcelain lattice structures as fundamental forms for Kamei's works, and 3-dimensional scanning and digital manufacturing of found forms molded and constructed in porcelain for Future Retrieval.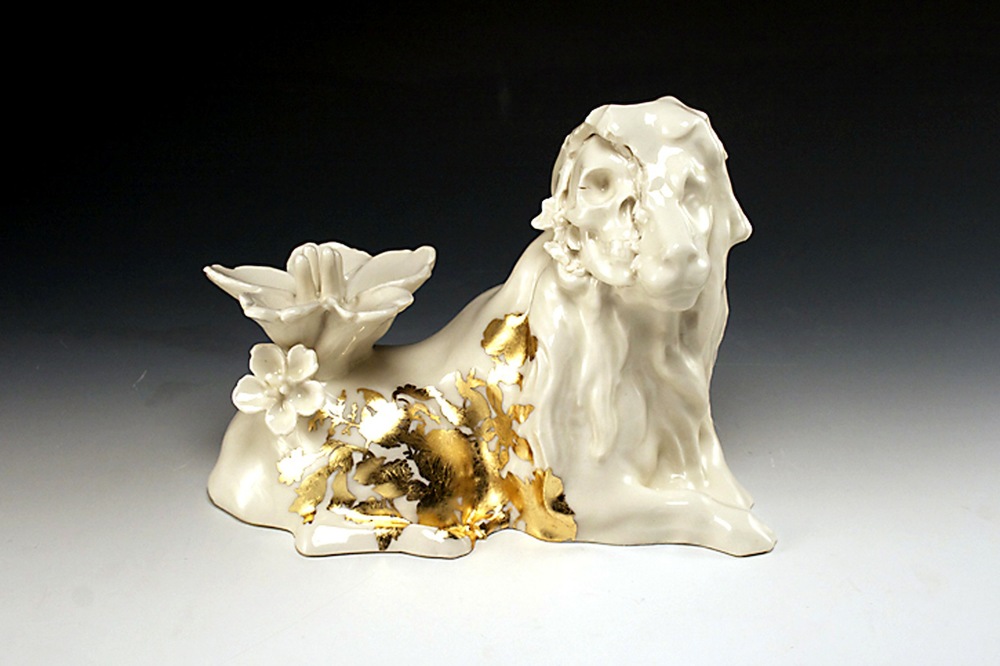 Will you continue just thinking to pottery or knick knacks while listening the word "ceramics"?
Text © the PhotoPhore

Yeesookyung, Translated Vase, 2010. Ceramic trash, epoxy, 24k gold leaf. Courtesy of the artist
Chris Antemann, Battle of the Britches: The Tea Party (detail), 2010. Porcelain, luster glaze. Photo courtesy of Kendrick Moholt
Li Lihong, McDonald's – Four Gentlemen (Plum, Iris, Bamboo and Chrysanthemum), 2007. Porcelain. Courtesy of the artist
Marc Alberghina, Saint Sébastien A, 2011-12. Ceramic. Courtesy of the artist
Rachel Kneebone, Shield IV, 2010. Porcelain. Photo courtesy of Stephen White
Kim Simonsson, Swanserpentkiller, 2010. Ceramics, glass. Courtesy of the artist
Kate MacDowell, Casualty, 2009. Porcelain, glaze. Courtesy of the artist
Louise Hindsgavl, Ømhed, 2006. Porcelain. Courtesy of the artist
Yoichiro Kamei, Lattice Receptacle #4, 2009. Porcelain. Courtesy of the artist
Future Retrieval, Grand Theft (Misfit), 2013. Porcelain, gold leaf. Courtesy of the artist