African Film Festival – Origins | the PhotoPhore partnership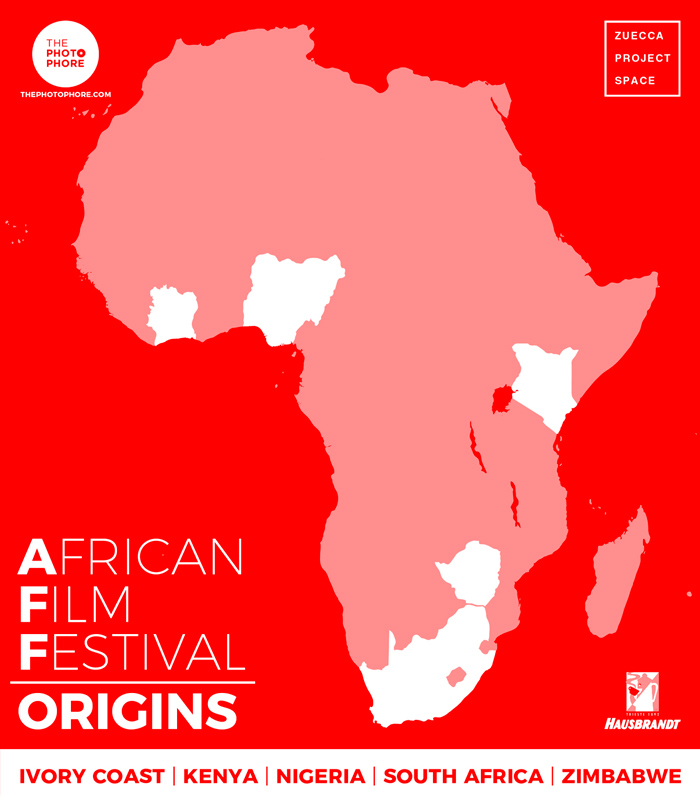 Zuecca Projects, in partnership with the PhotoPhore and with the kind support of Hausbrandt Trieste 1892 S.p.A., is proud to present the first edition of the African Film Festival – "ORIGINS" in Venice, to align with the 74th Venice International Film Festival. The festival will be hosted at Multisala Astra on the Lido di Venezia (Venice Lido), from September 1st to 5th, 2017.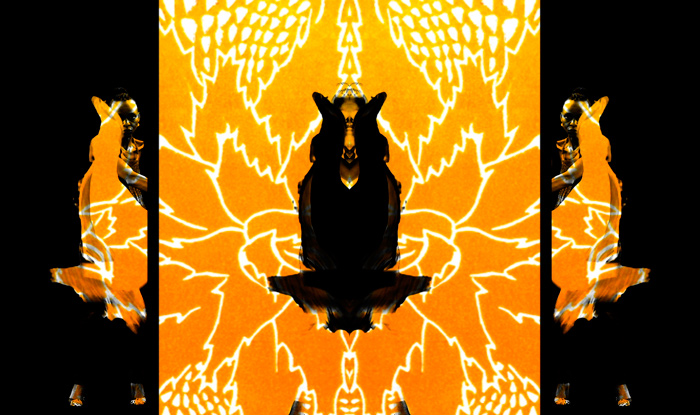 The African Film Festival is an elaborate project which starts this year through the participation and collaboration with some of the Official African National Pavilions participating in the 2017 Venice Art Biennale and leading figures and institutions of African Cinema industry.
The pavilions of Ivory Coast, Kenya, Nigeria and Zimbabwe, with the participation of South African Creative Director Lee-Ann Orton, present a selection of films that depict their countries today and their cultural identities.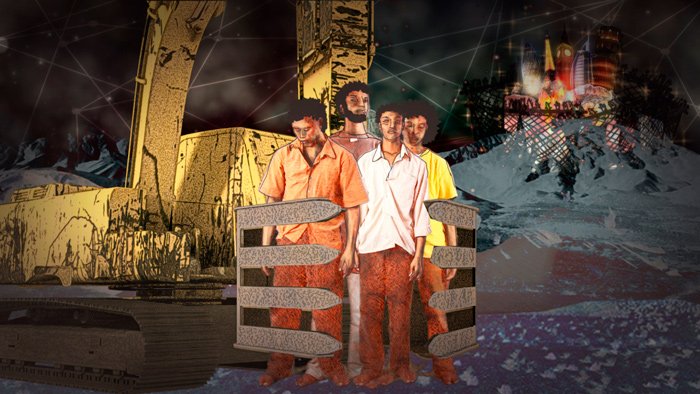 The initiative aims to offer an introspection of the African continent through the eyes of artists, curators and professionals representing their own countries. The Festival offers a selection of movies of different sizes, ranging from cinema d'essai to documentary, made by Masters and Young Interpreters.
An overview that allows us to see different worlds and cultures that we must increasingly know to become all true global citizens.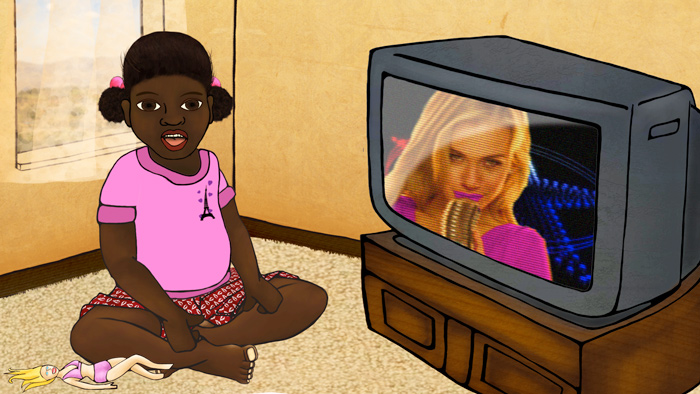 African Film Festival – ORIGINS
Organized by Zuecca Projects
In partnership with The PhotoPhore
With the kind support of Hausbrandt Trieste 1892 S.p.A.
September 1 – 5, 2017. From 6 PM to 12 AM
Multisala Astra, Via Corfù 9 – 30126 Lido di Venezia
African Film Festival – ORIGINS | Official Program
September 1st – Kenya
Curated selection by James Ogonga, Curator of Kenyan Pavilion at Venice Art Biennale 2017
– "Indulge Me" by Ian Kithinji. 07′
– "Yellow Fever" by Ng'endo Mukii. 07′
– "This Migrant business" by Ng'endo Mukii. 06′
– "Mtindo" by Ng'endo Mukii. 03′
Projections start at 06.00 PM – 07.00 PM – 08.00 PM – 09.00 PM – 10.00 PM – 11.00 PM
September 2nd – Nigeria
Curated selection by Wunika Mukan, Project Manager of Nigerian Pavilion at Venice Art Biennale 2017
– "Bad Market" by Paul Gaius. 30′
– "Las Gidi Vice" by Udoka Oyeka. 19′
– "Ojuju" by C.J "Fiery" Obasi. 95′
Projections start at 06.00 PM – 09.00 PM
September 3rd – Zimbabwe
Curated selection by Tsitsi Dangarembga, author and film-maker, Executive Director of the Institute of Creative Arts for Progress in Africa, Founding Director of the International Images Film Festival for Women, Harare
– "Two villages Apart" by Donald Mabido. 70′
– "Ungochani" by Portia Mudavanhu. 42′
– "Kare Kare Zvako – Mother's Day" by Tsitsi Dangarembga. 30′
– "Across grasslands" by Sharon E. Lee. 25′
– "Peretera Maneta – Spell my name" by Tawanda Gunda Mupengo. 24′
– "In my father's village" by Tapiwa Kapuya & Tawanda Gunda Mupengo. 23′
– "Seiko – Why?" by Sydney Tavavaishe. 19′
– "Pamvura – at the water" by Tsitsi Dangarembga. 14′
– "Zviroto Zviroto" by Lyoyd Chikwama. 13′
– "Freestate" by Martha Ferguson.11′
– "Gabela" by Learnmore Sibanda. 06′
Projection starts at 06.00 PM
September 4th – South Africa
Curated selection by Lee-Ann Orton, Creative Director of Between 10and5
– "The Hangman" by Zelethu Radebe. 30′
– "Heroes" by Zandile Tisani. 28′
– "iBhokhwe – The Goat" by John Trengove. 13′
– "As Above, So Below" by Michael MacGarry. 09′
– "Leemte" by Louw Venter. 08′
Projections start at 06.00 PM – 08.00 PM – 10.00 PM
September 5th – Ivory Coast
Curated selection by Massimo Scaringella, Curator of Ivory Coast Pavilion at Venice Art Biennale 2017, with the kind support of the Ivorian Embassy in Rome
– "Sans Regret" by Jacques Trabi, 102′
– "RUN" by Philippe Lacôte, 96′
– "Le Mec Idéal" by Owell Brown, 105′
Projections start at 06.00 PM
Graphic Design by the PhotoPhore
Image 02: courtesy of Ng'endo Mukii, from the movie "Mtindo"
Image 03: courtesy of Ng'endo Mukii, from the movie "This Migrant business"
Image 04: courtesy of Ng'endo Mukii, from the movie "Yellow Fever"

Discover: www.africanfilmfestival.net